Save the Date: The Spearhead Huts Après 2018

Save the Date on Whistler's opening weekend for the second annual Spearhead Huts Après Event. Hosted by the Mark James Group, enjoy bevies, bites, a project update and a silent auction – all in support of the 2019 opening of the Kees and Claire Hut. The hut, due to open next spring, will be the first in the Spearhead Huts Society's hut-to-hut traverse in Whistler's backyard.
Date: Sunday, Nov. 25, 2018 3:30 – 6:00 PM
Location: Brewhouse, Whistler
More details and how to purchase tickets coming soon!
Save the Date: The Spearhead Huts Après 2018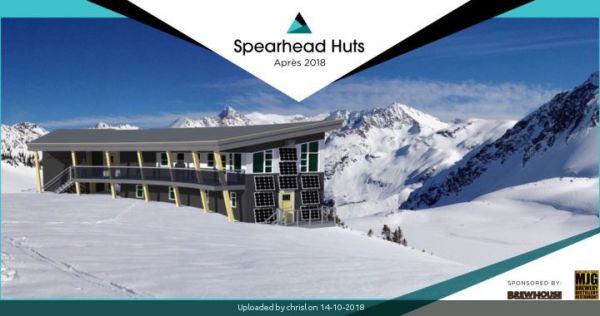 There are no comments yet