North Creek
Book the North Creek Hut - Automated Booking System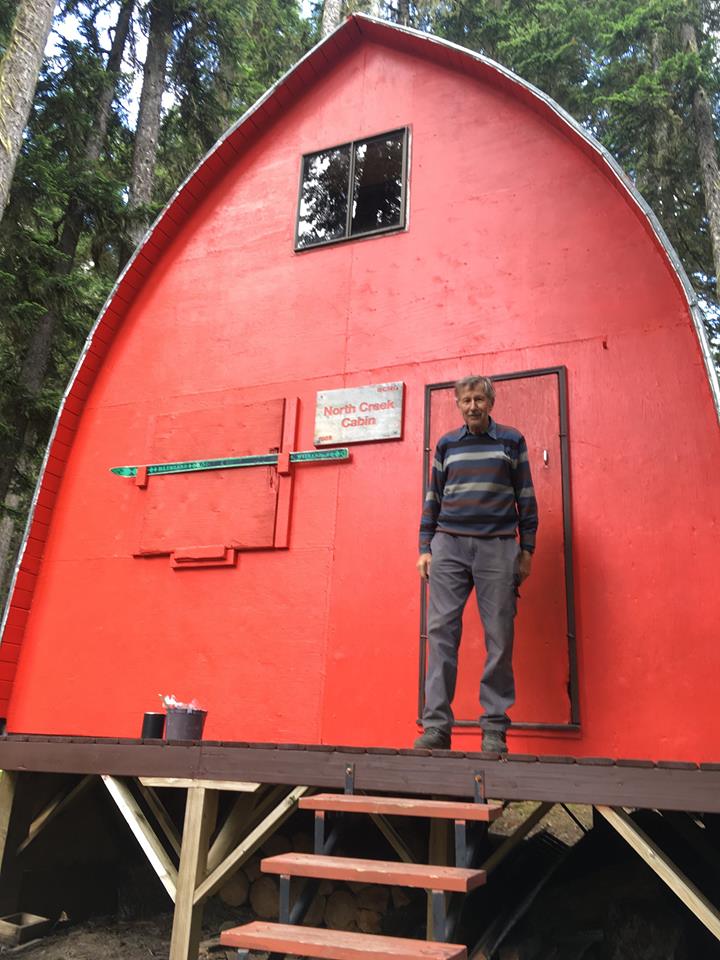 Member discount: BCMC Members Click Here to obtain a promo code for the Automated System to be used a the time of checkout. You only have the opportunity to use this at the time of checkout.
Access info (updated June 2021): Access is from North Creek East Main. There is active logging. Use radio control. The road has been graded for logging the first 3 km. From there to the landing where there is parking, the road has been brushed out. The road is accessible with any AWD vehicle but a challenge for 2WD.  High clearance is not needed. The Delilah bridge is in fine shape. The rock slide area now has a decent path across it.  The trail from the end of the road to the bottom of the old clear cut is well marked and brushed although steep. There is planned to be an annual clearing of the herbaceous growth in the slide paths each July.

Peaks accessible from the hut: Sugas, Delilah, Sessel, Spillman and Pebble.

Notes and Restrictions

Maximum 10 persons per group. Penalty for exceeding the posted capacity.




Pets/dogs are not permitted in any BCMC Cabin.

BCMC Custodians may be staying at the North Creek Cabin at any time.  Be prepared to present your booking confirmation to BCMC Custodians.

Refund policy (concise version): No refunds less than 7 days prior to the reservation. No refunds for avalanche warnings, weather warnings or road conditions. No refunds if unable to reach the hut.