I was very pumped for the first BCMC trip I was organzing... to First Pump!
The weather turned out to be clear and sunny instead of the forecasted snow.  The early start was a good call and everyone was able to find parking. Only Doreen was the one that was on time. She was also very fortunate to have staff parking at Seymour as the rest of us hiked up from the BC Parks lot at the bottom.  Whoops on my part for mid-judging how long it'd take me to walk from the parking lot, but everyone was there.  Bez, Doreen, Sima, and Ygor.
Everyone was awesome and laid back.  It was Ygor's first BCMC outing! We're excited for him to continue expanding his experiences in the mountains with the club.  The trail was well marked all the way to first peak.  Avi conditions were moderate in the treeline and we probably could have continued on to Tim Jones or even Mount Seymour if we didn't have some avalanche transceiver practice to do at the bottom at noon.
The trail was quite busy, I'm sure we passed by 200 or so people over the course of our trip.  There must have been 5 different avalanche safety training groups out that same day too.
Future COVID parking tip: if you happen to be coming up to Seymour after 8-9 pm, your best bet is to arrive after 1-2 pm.
Clear views towards 1st Pump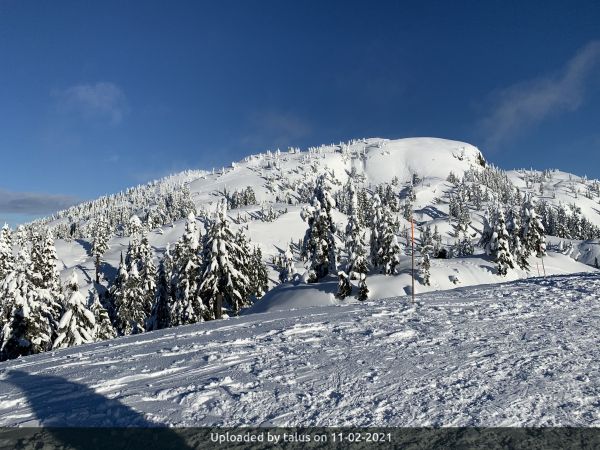 There are no comments yet