Took me over 6 hours to complete. I am not very happy with my fitness level. I am still recovering from left knee injury, my hip hurts because I fell of my bicycle few years ago, and my right ankle hurts because of my climbing injury in 80s. On top of that I am fat! Terrible!

Despite of all this obstacles, I had a good time. Trail is in a good condition. Go check it out if you have a time. It's an excellent option if weather is iffy or you don't have a car for more serious adventures.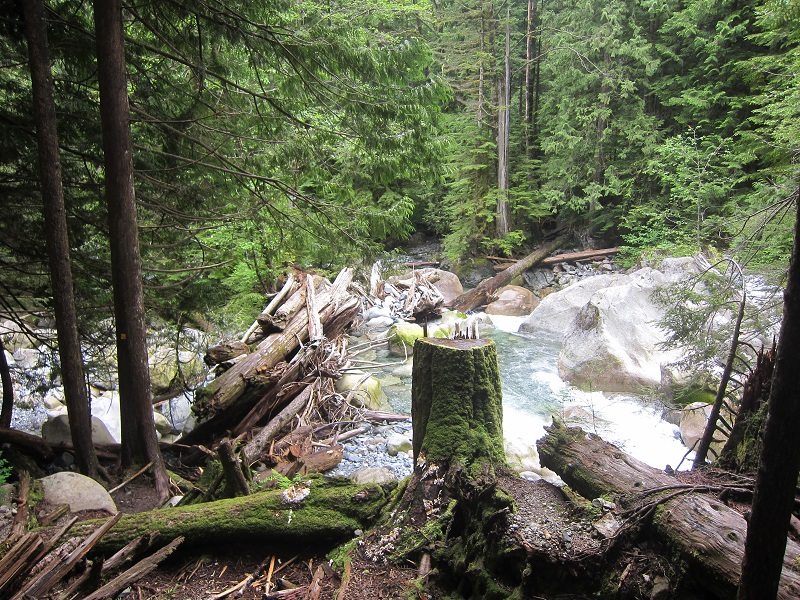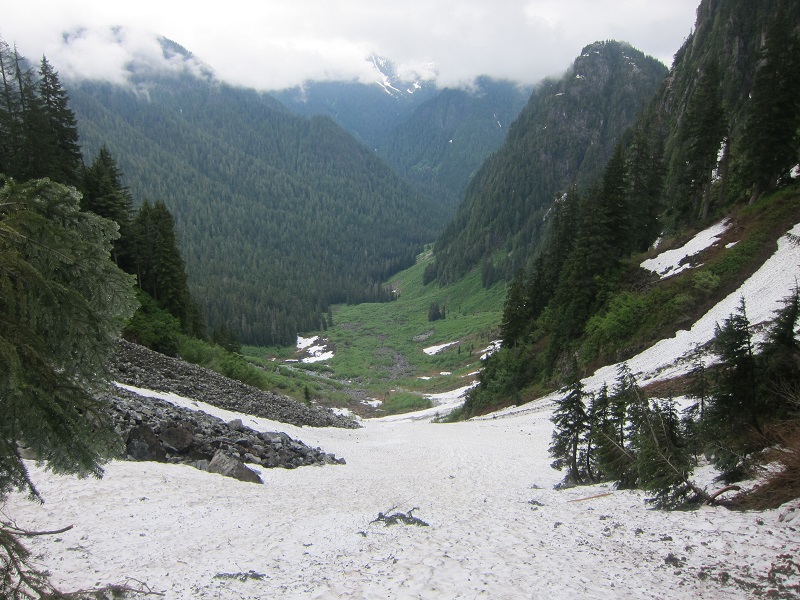 Hanes Valley Hike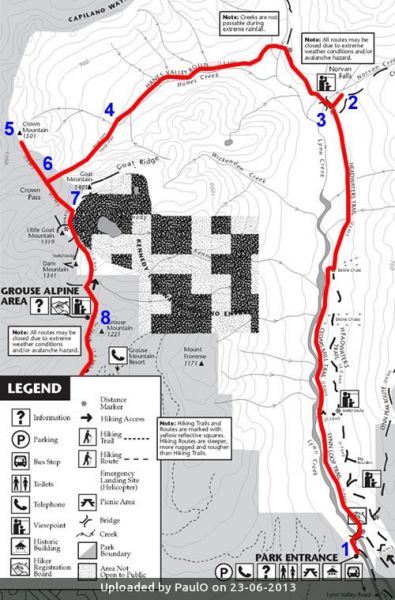 22.06.2013 (3333 Days Ago)

Scrambling

| | | | |
| --- | --- | --- | --- |
| Trip Report Title | | Hanes Valley trail | |
PaulK wrote 3235 Days Ago (

negative

)

-1

It is sad that there is no energy in the backcountry hiking community to upgrade this trail.

PaulK wrote 3331 Days Ago (

neutral

)

0

It's a very nice route but unfortunately, in my opionion, the trail is an abomination. Still no bridge over Lynn Creek, the rockslide that the second photo shows has no trail to speak of and the section climbing up from Crown Pass to the ridge leading down to Grouse is a mud chute.