The forecast changed the day before the trip. We still headed out and were rewarded with a fun group, great work out and partial views. No rain, just clouds. Would love to redo it to get the 360 views or bag other peaks in the area. 
3 peaks, 2 ridges, we scrambling in between the peaks. Some snow patches, no spikes needed. 
I would not recommend this hike on a wet day as it would be slippery on the granite ridges.
Our group of 5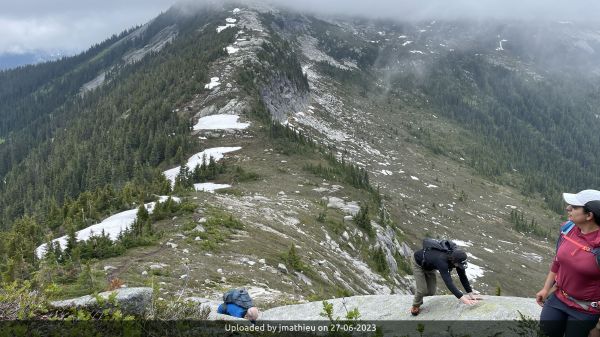 There are no comments yet