Just over 15km down Ruthford FSR to branch 550, it's quite overgrown at the start, if you go pass it your soon come to a bridge.
Followed 550 to it's end then headed up thru the cut block, trending to our left we soon found alder but were able to go up and around most of it. Easier bushwacking, soon we hit snow and came out of the trees, up the snow slope we took a short break to decide the route to take, we decided to take the slope to our right (south).
Contoured around the rock to get on the snowfield, had to drop down slightly, we could see down the valley and across to Sootip. Still 1 1/2 km to the peak across the snow.
Ipsoot Peak 25 May 2016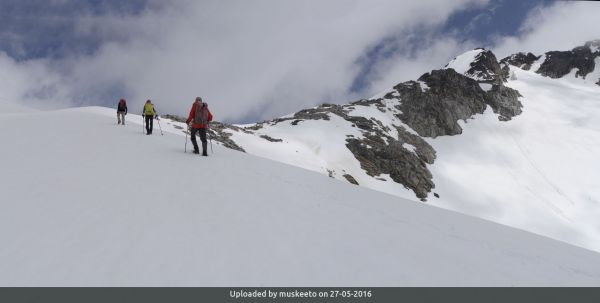 There are no comments yet