Went for a quick late Saturday hike on Seymour, got up there about noon or a little later. I was stunned. The parking lot was full  to overflowing. We parked at about klick or so below the maintenance shed, unbelievable!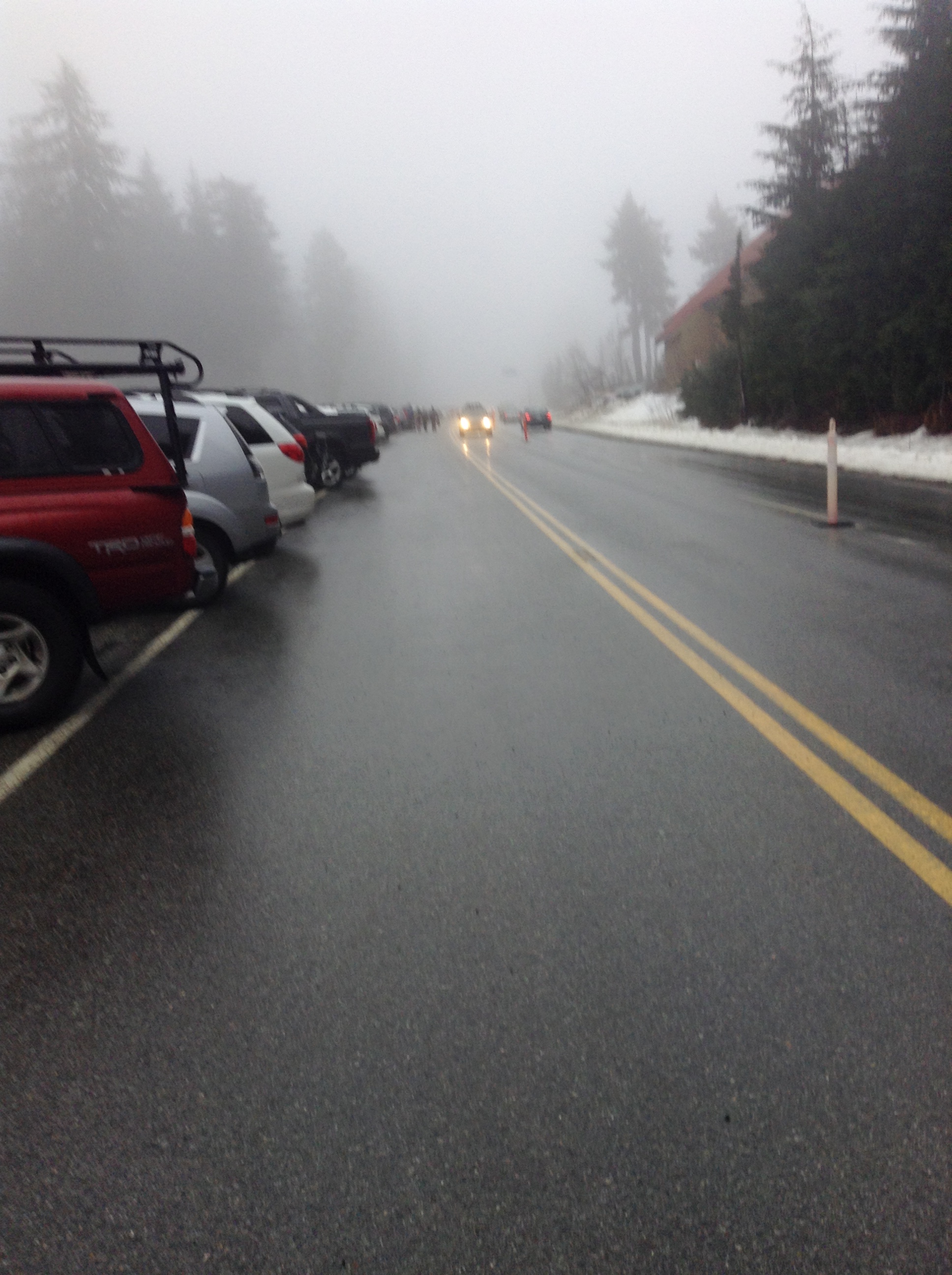 People every where, the  lifts were running, skiers, boarders, tobogganers hikers, wow, and no snow......well almost none, and enough to have the lifts running. Certainly not enough to put skins on skis, but people were, and certainly not enough to cover the dog poop that had been left on the side of the trail and other blobs smeared into brown streaks. I am starting to ramble.......
The snow cover is thin, and rocks and stones are poking out on most of the steeper sections on the lower portions of the trail around Dinky Peak. As you work your way in the coverage is a bit better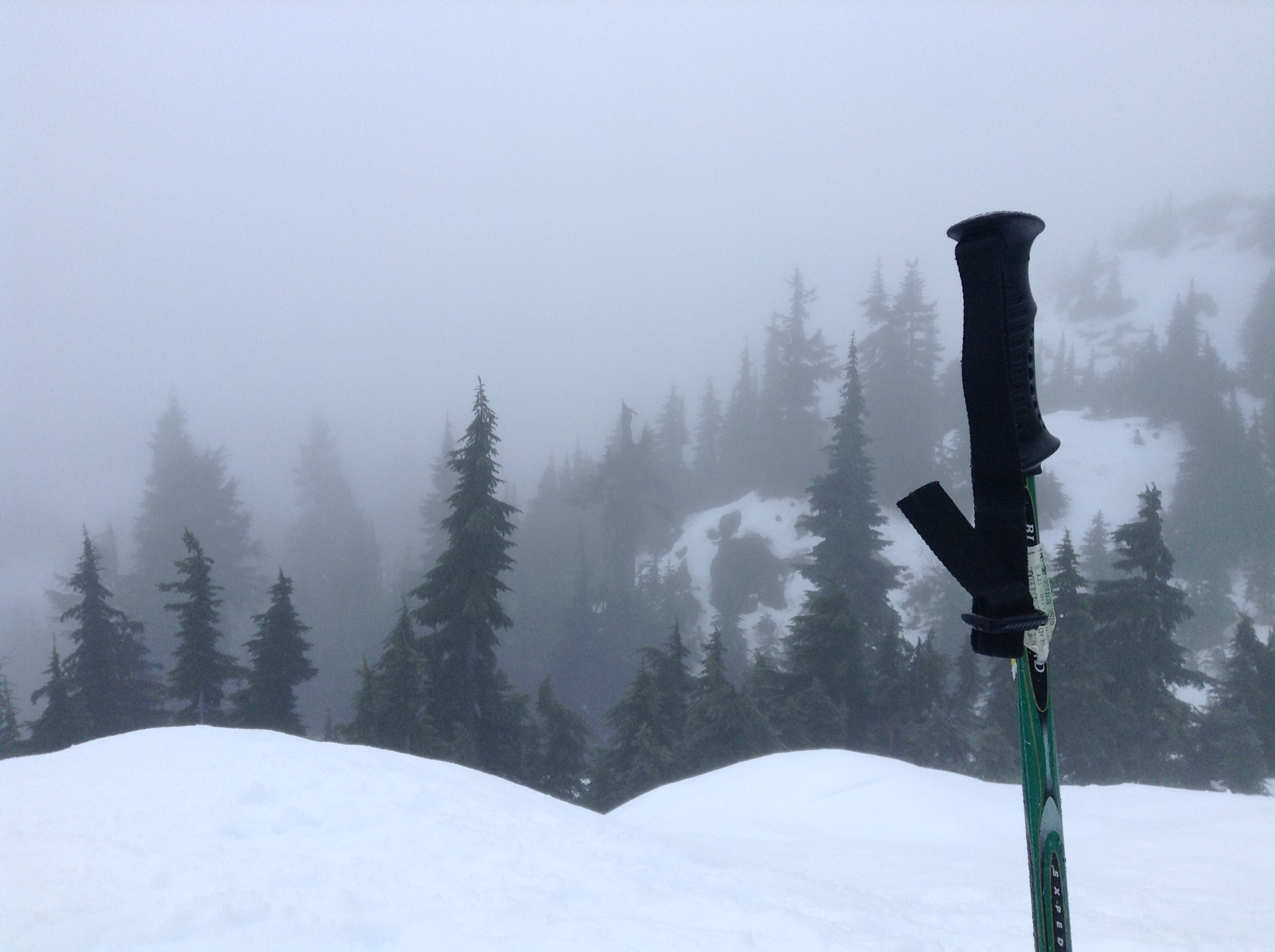 We stopped for tea about a click or so before the First Pump and enjoyed the quiet of the late afternoon. Most people had already headed in an only a few lingerers like us were around, half skiers and boarders or snowshoers, the other half walkers/hikers.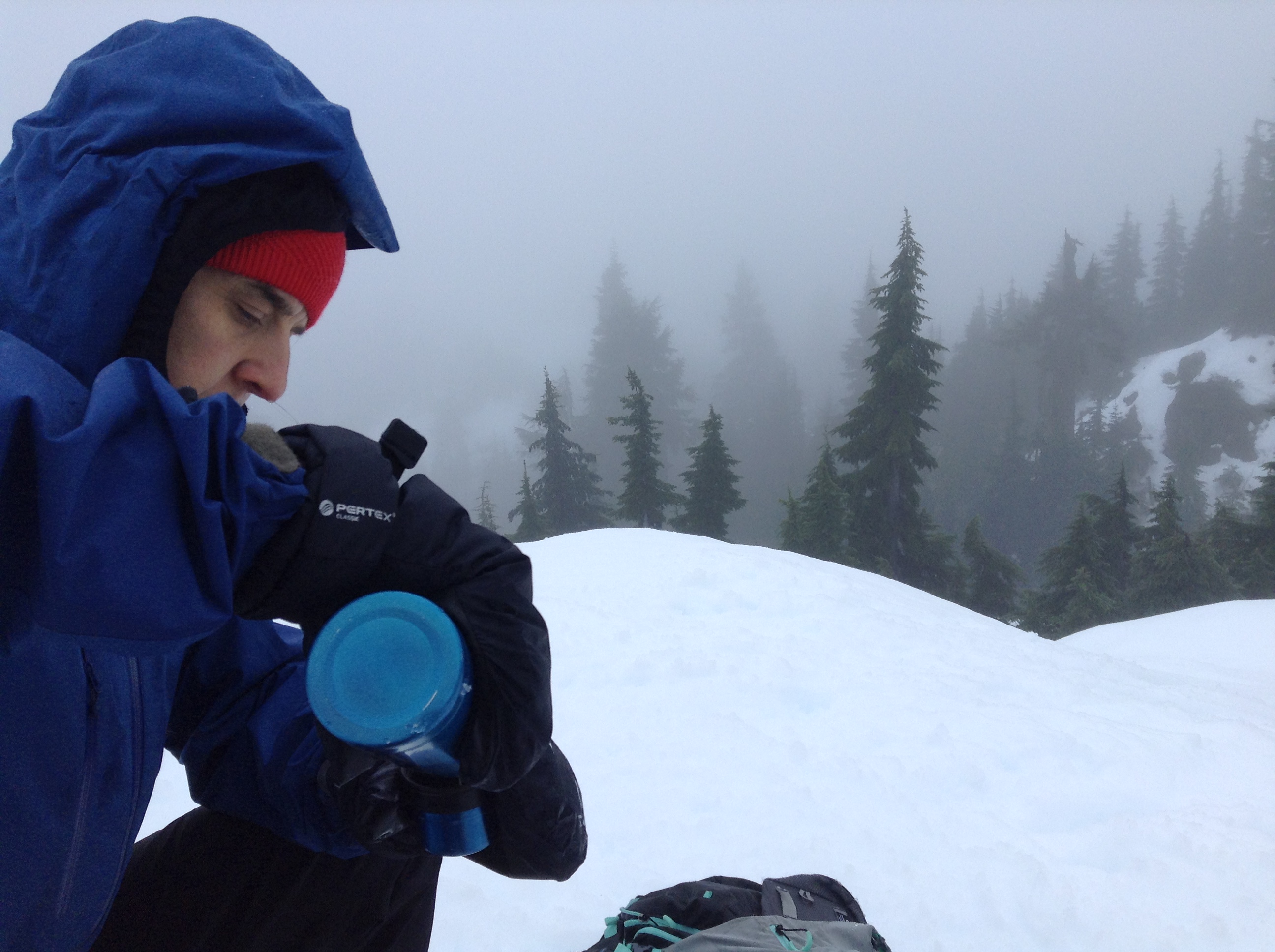 The quiet and stillness was broken occasionally by the whine and beeping of the odd snowmobile on the lifts, but that was the only sounds. Marvelously quiet.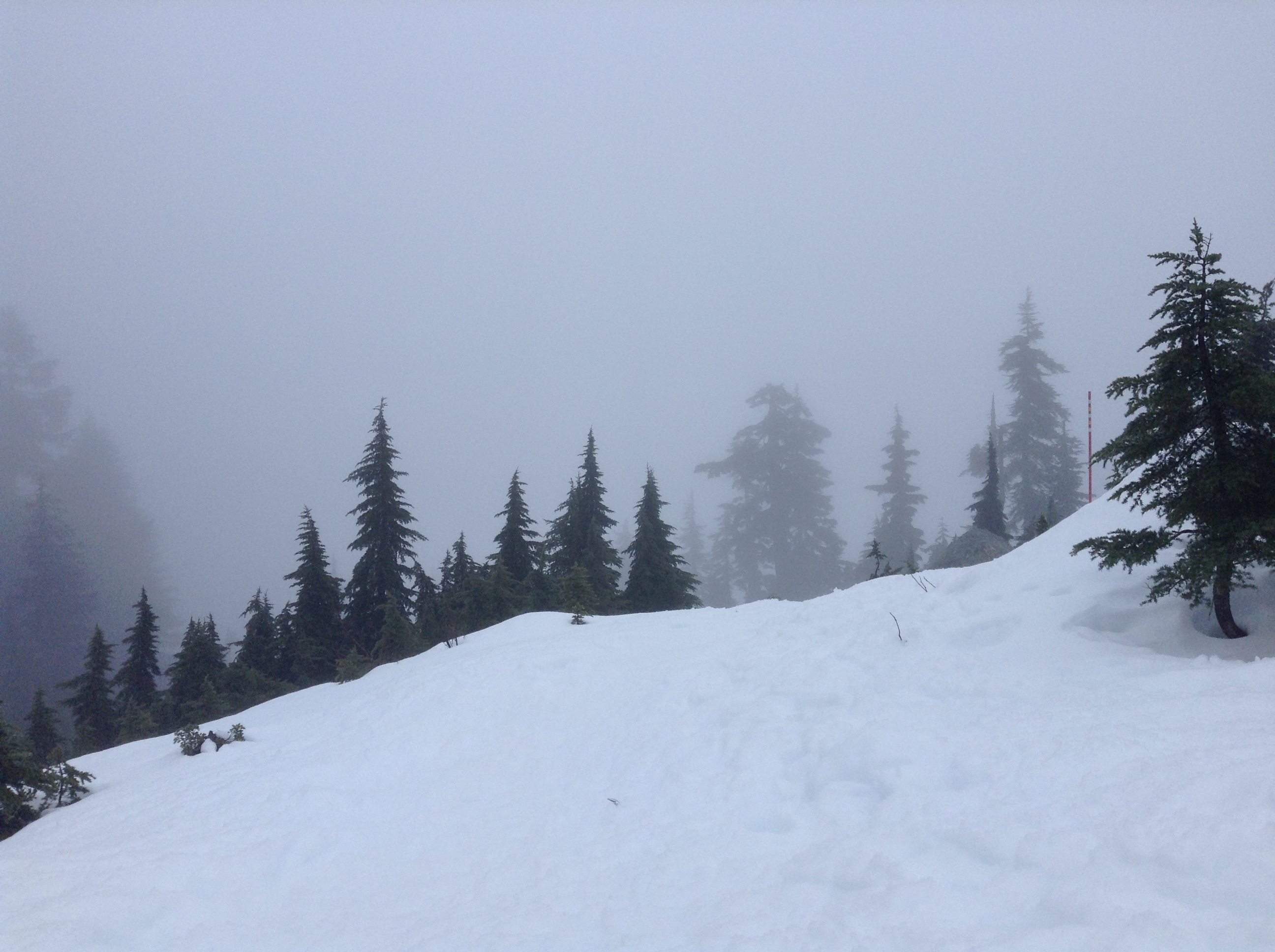 After tea we headed out again and shortly came across a sad site, a pillow line with no pillows........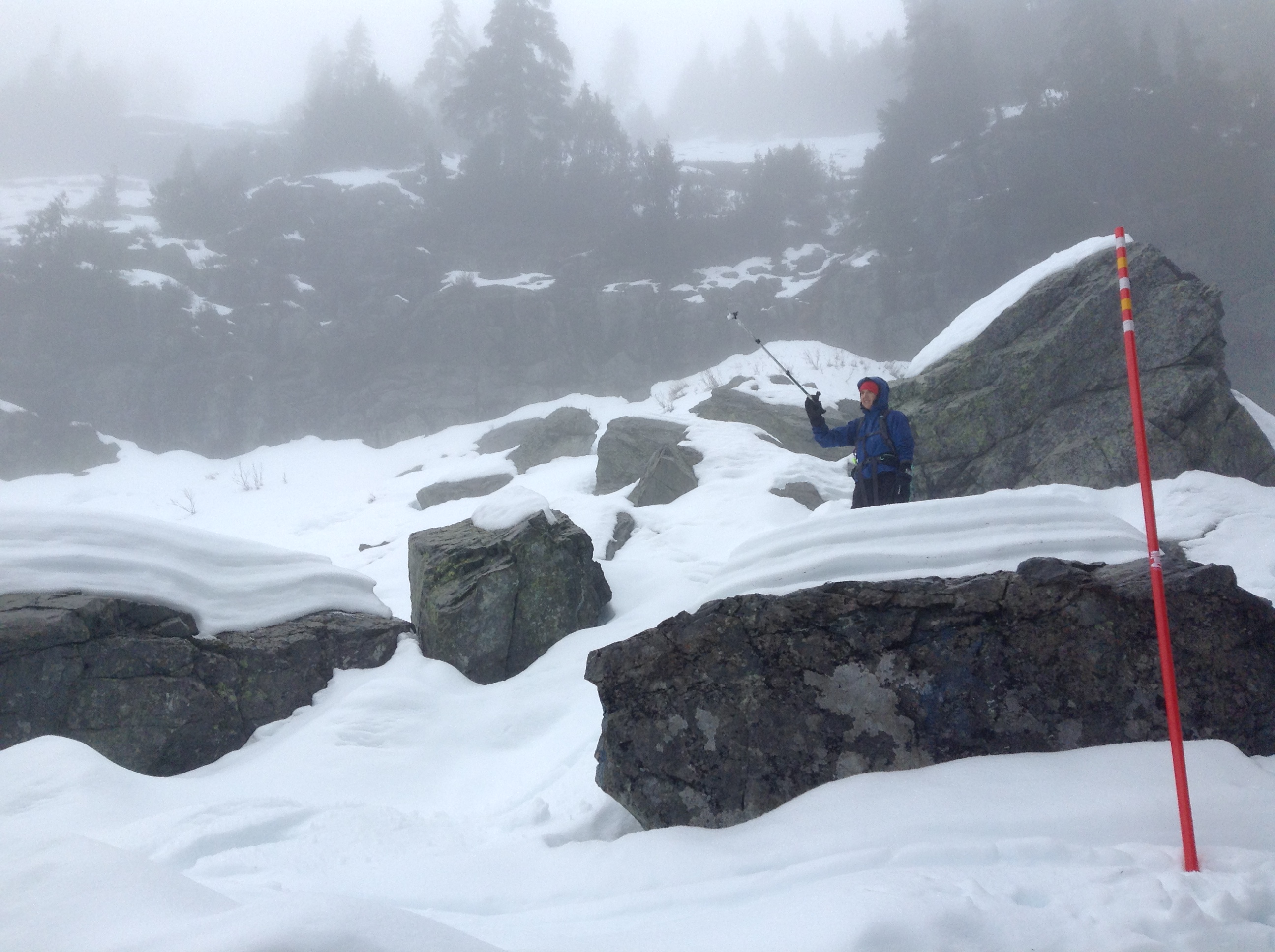 A very sad sight indeed. We carried on a bit further and turned around at a sign post.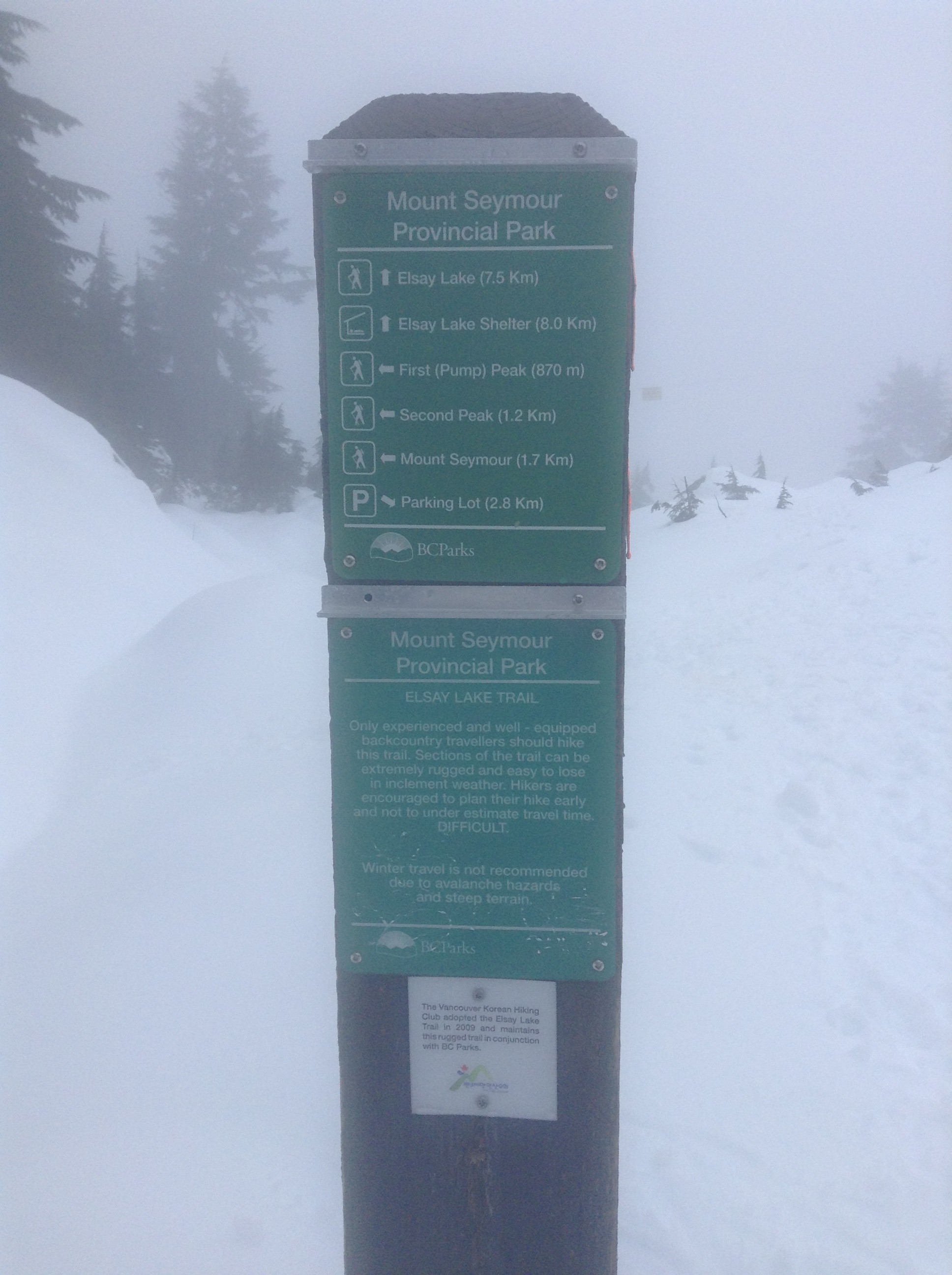 Despite what looks to be half decent coverage, hazard are still barely covered and in many places still exposed, not very good skiing conditions.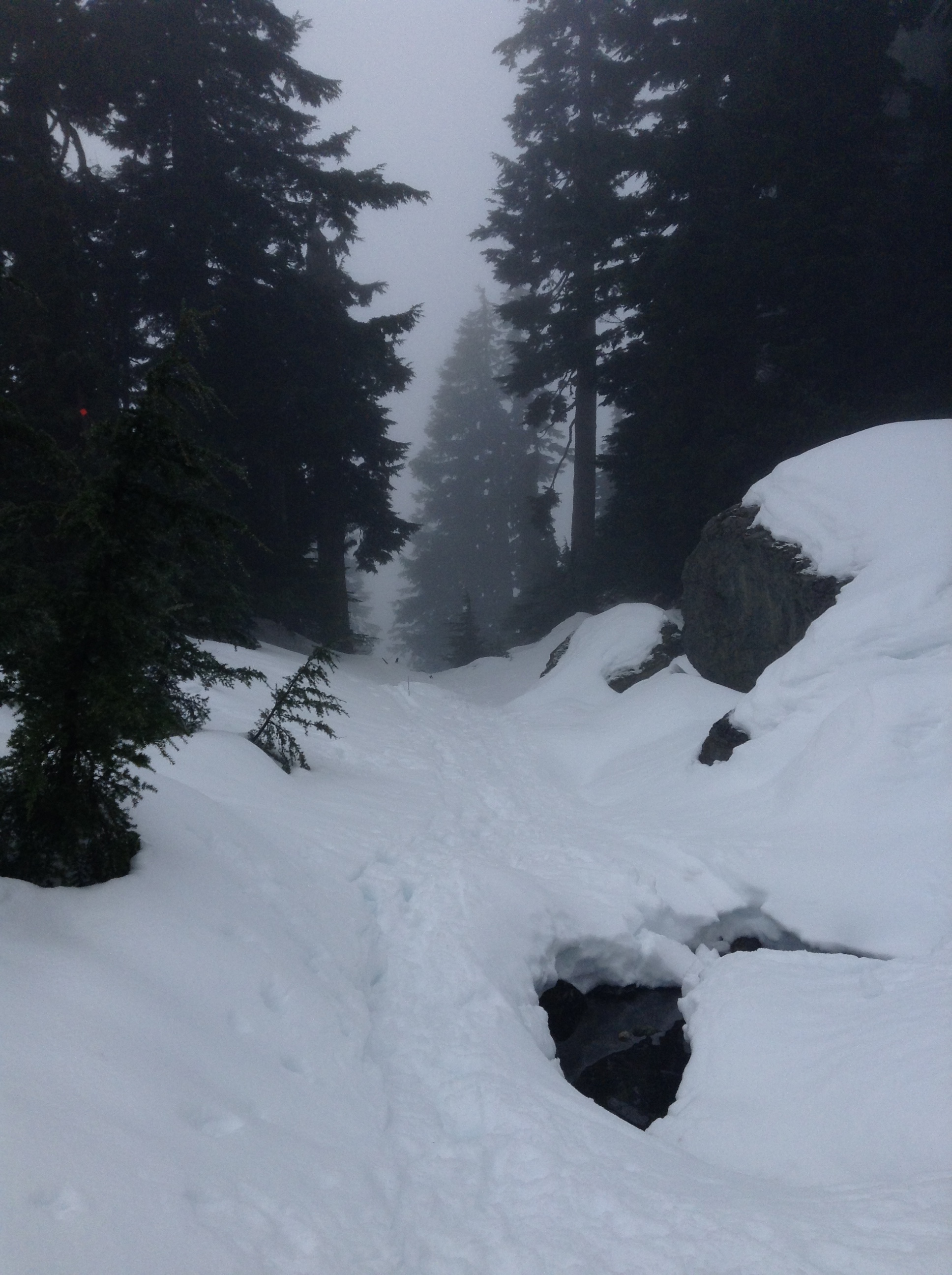 We stopped for a few minutes to visit for a couple of minutes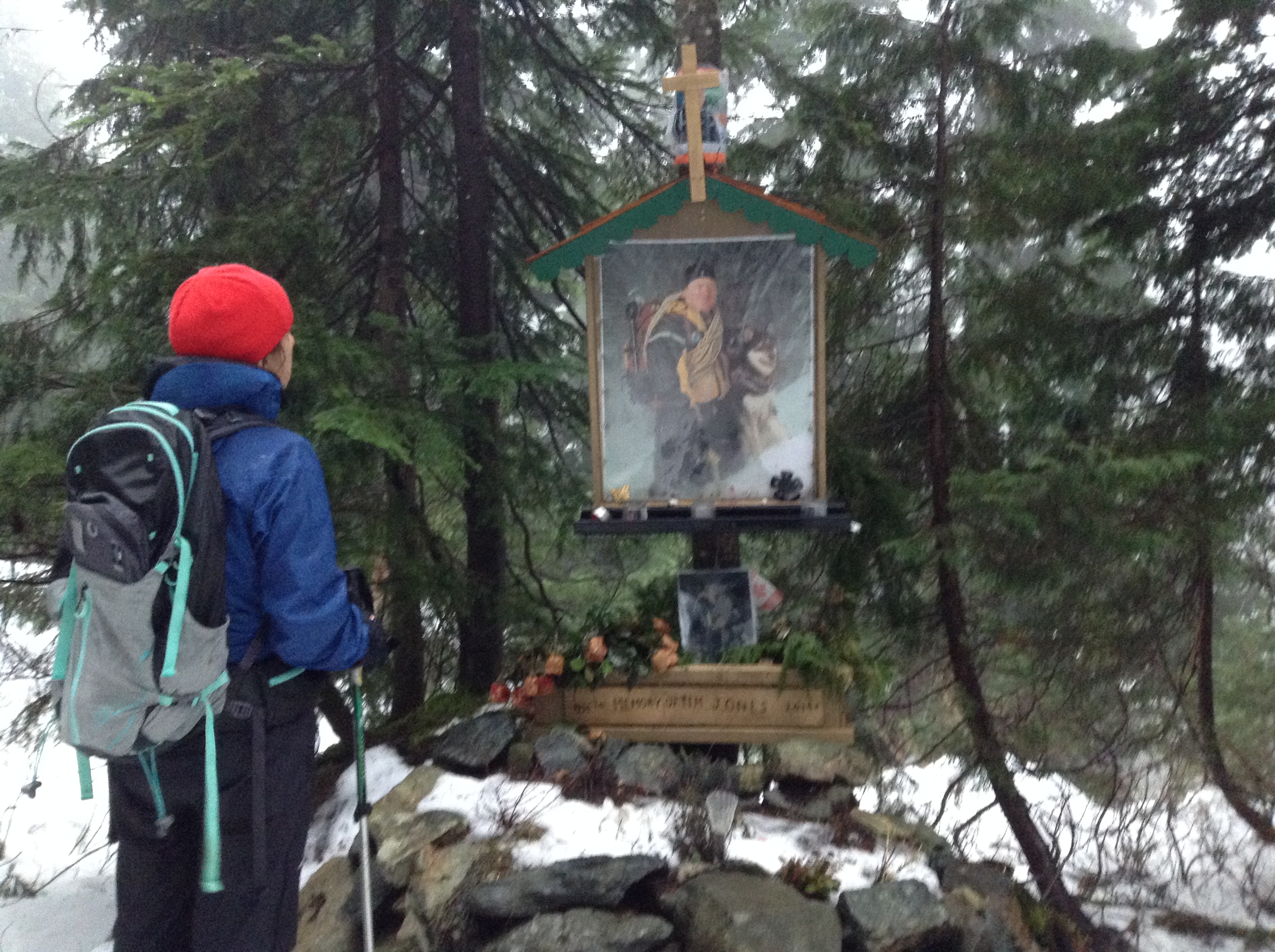 It was getting late and we headed back and stopped at the restaurant for something to eat and chat about our day.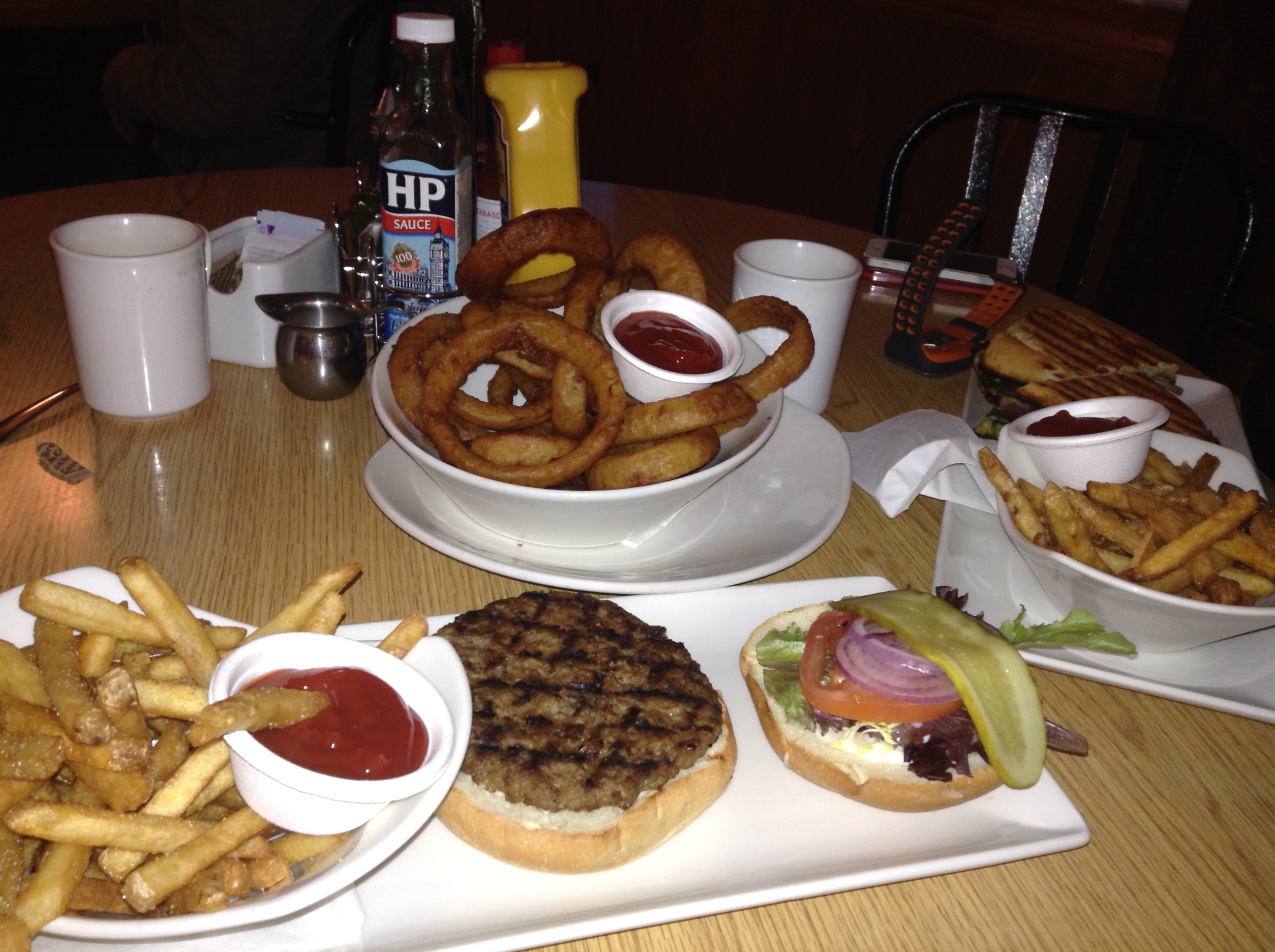 Stopped to visit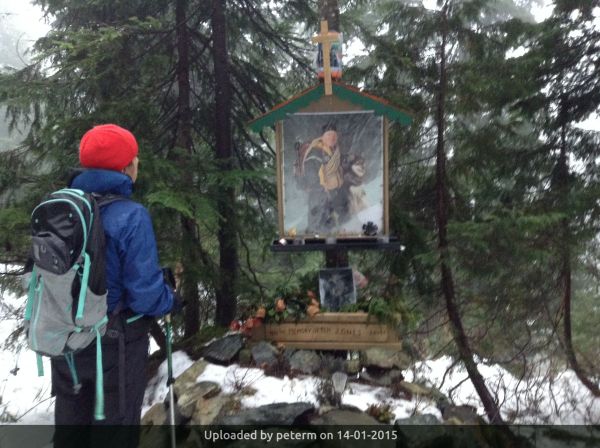 PaulK wrote 2311 Days Ago (

neutral

)

0

Winter is over? Or maybe it never happened.