I picked up Roger at the church in West Van and we met up with Martin on the gondola going up Blackcomb. Martin had plans to climb in Squamish later in the day. The weather was forecast to be hot and sunny. The weatherman got it right. It was! I forgot to bring sunscreen and got a bit of a burn on my face. Conditions were very good despite the warm bluebird weather. No waiting at the lifts, just ski in, get on, ride up.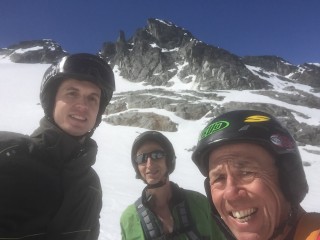 Martin                              Roger                         Me
We were a well matched group, with a similar level of skills, and we were able to feed off each other to get numerous memorable sets of turns that I will be falling asleep recounting for some weeks to come.
Martin, Roger, Me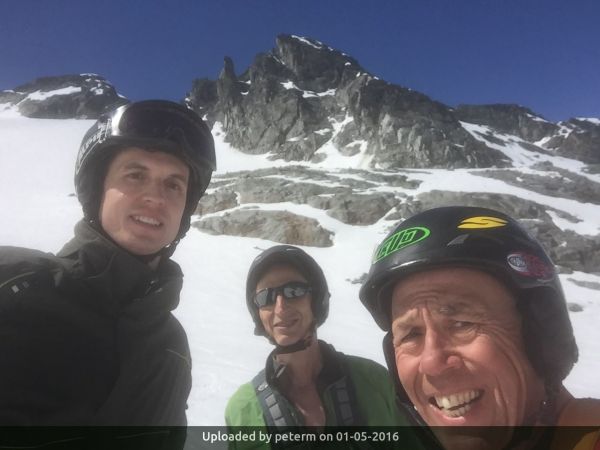 01.05.2016 (1728 Days Ago)

Mountaineering

| | | | |
| --- | --- | --- | --- |
| Trip Report Title | | Skiing Groomers at Whistler | |
There are no comments yet