Hi !

Here is a short report on Watersprite lake.
I started to be quite curious after the bcmc meeting from last week and wanted to do the trail.
I got quite exhausted making my way up in the heavy snow and branches, and I've forgot to make some pictures about the status of the trail (I'll try to do better next time !)
- First 1/3 part was easy and clean track, but 2/3 part was quite difficult.
- Lot's of branches with snow on it after the first big turn. Definitively slowing you down, making the ascension more difficult. I guess it's really beautiful during any other season, but if you open the trail in winter. it's quite exhausting!
Here is few pictures of the trail for people interested.
Cheers,
Guillaume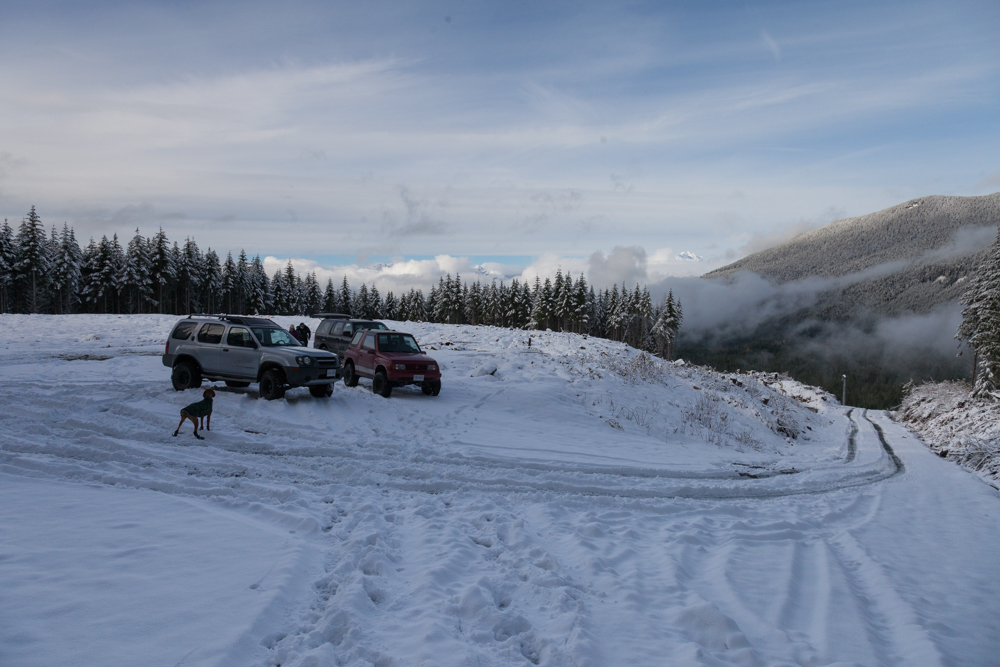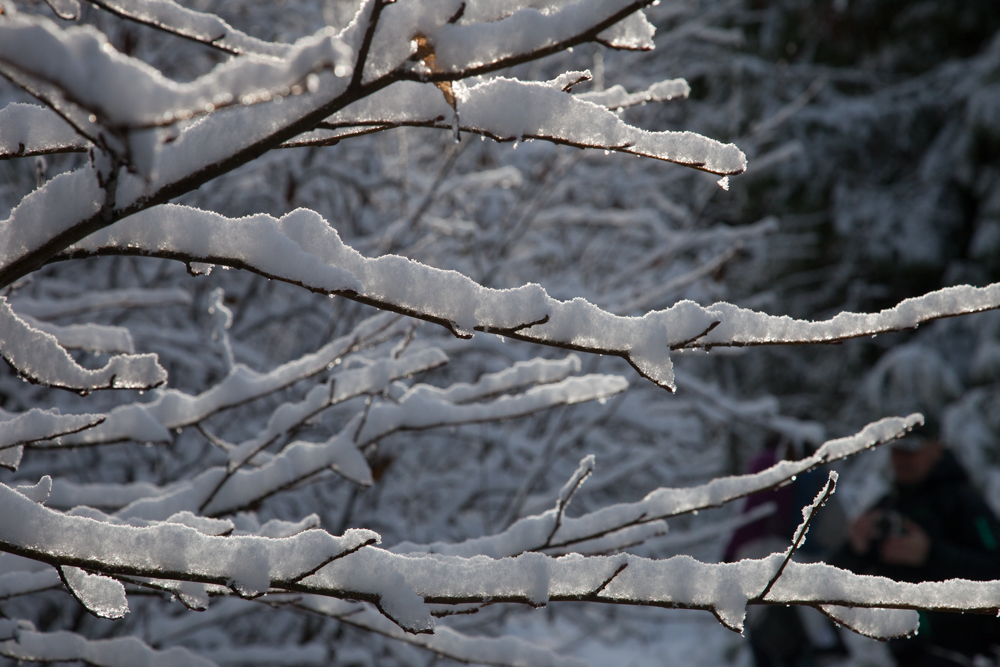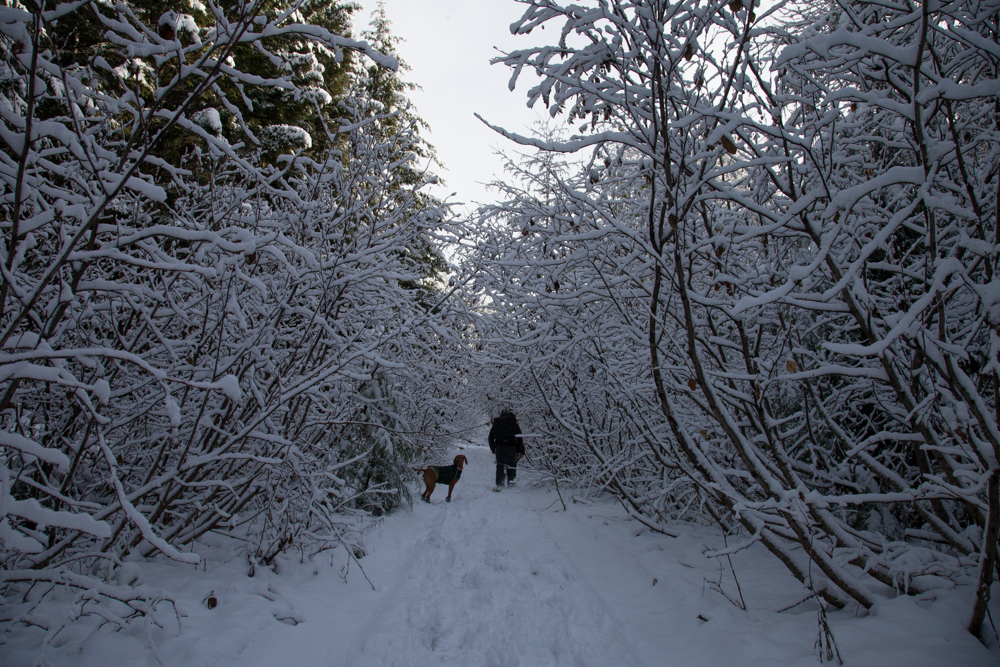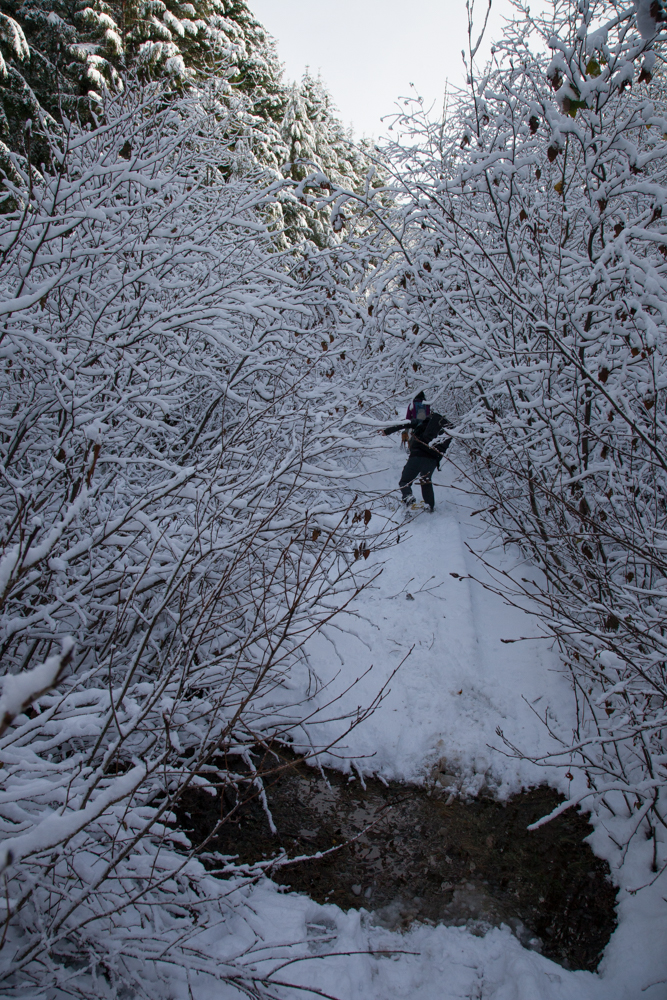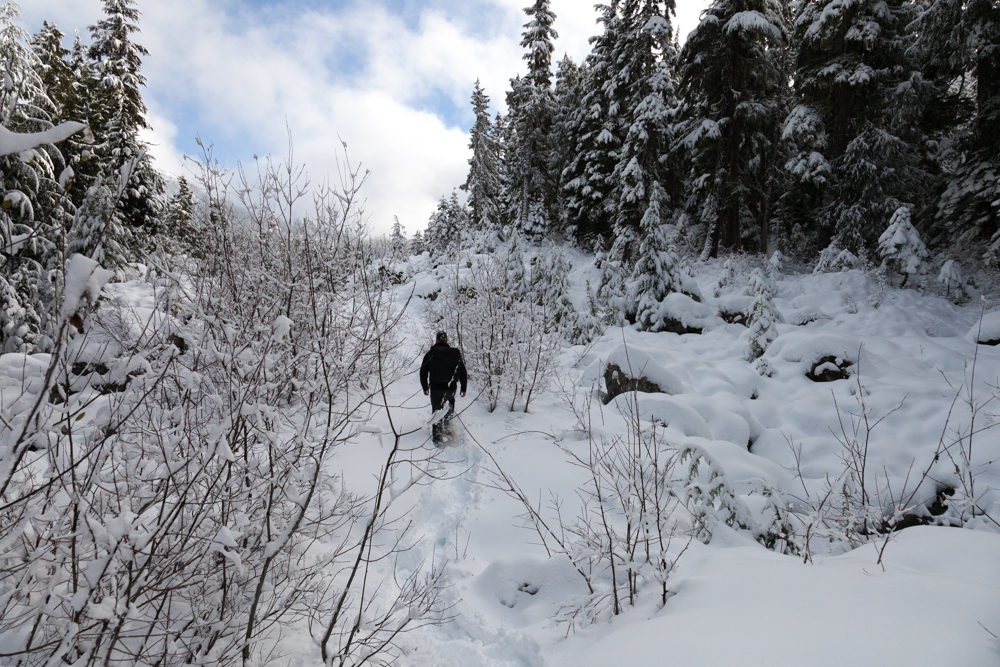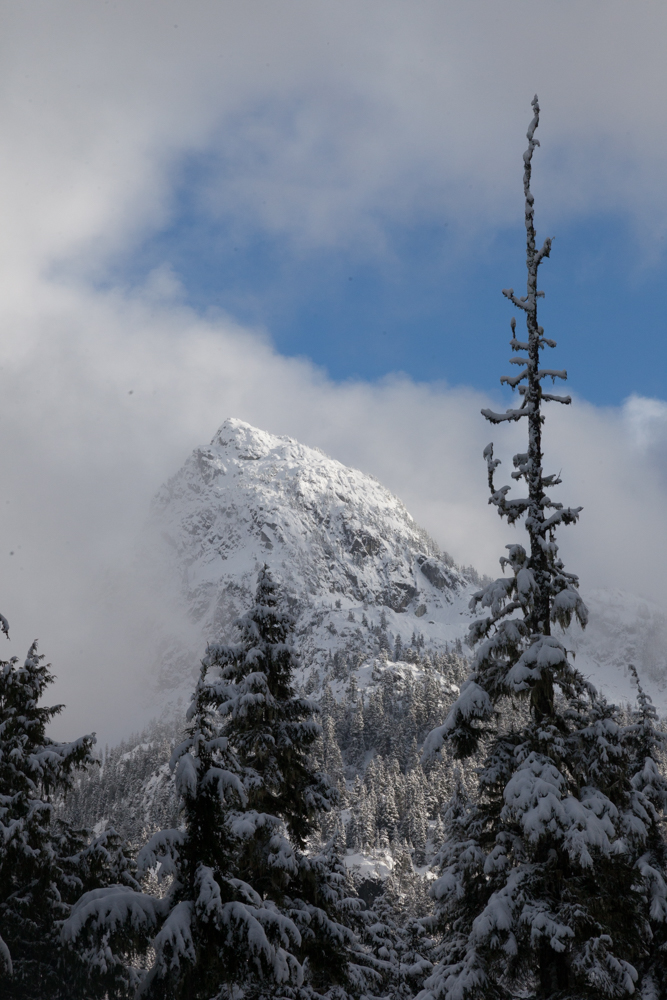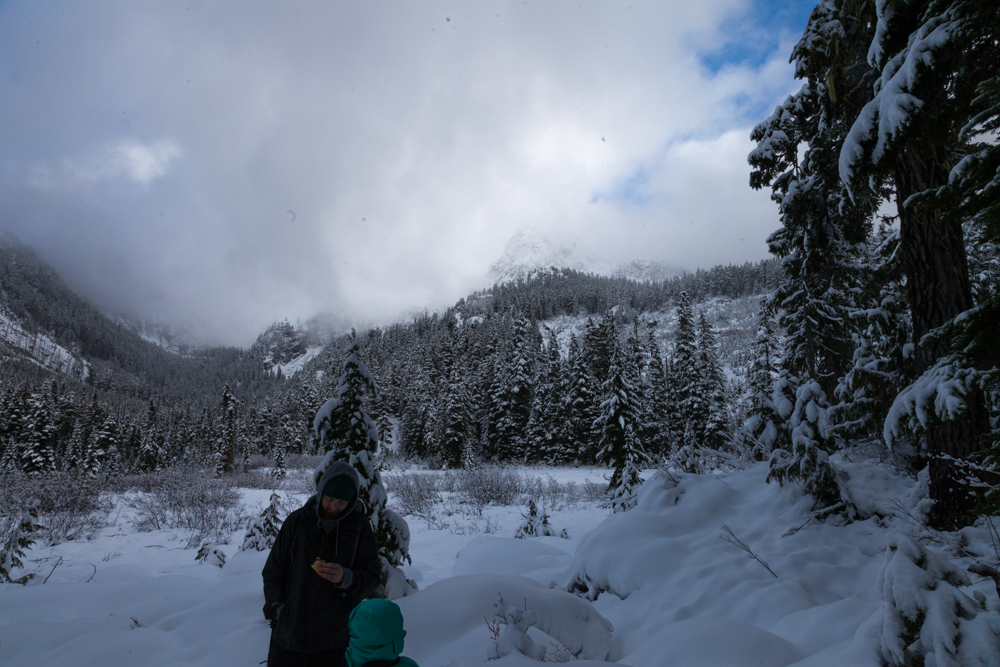 ...and a the view on the way back !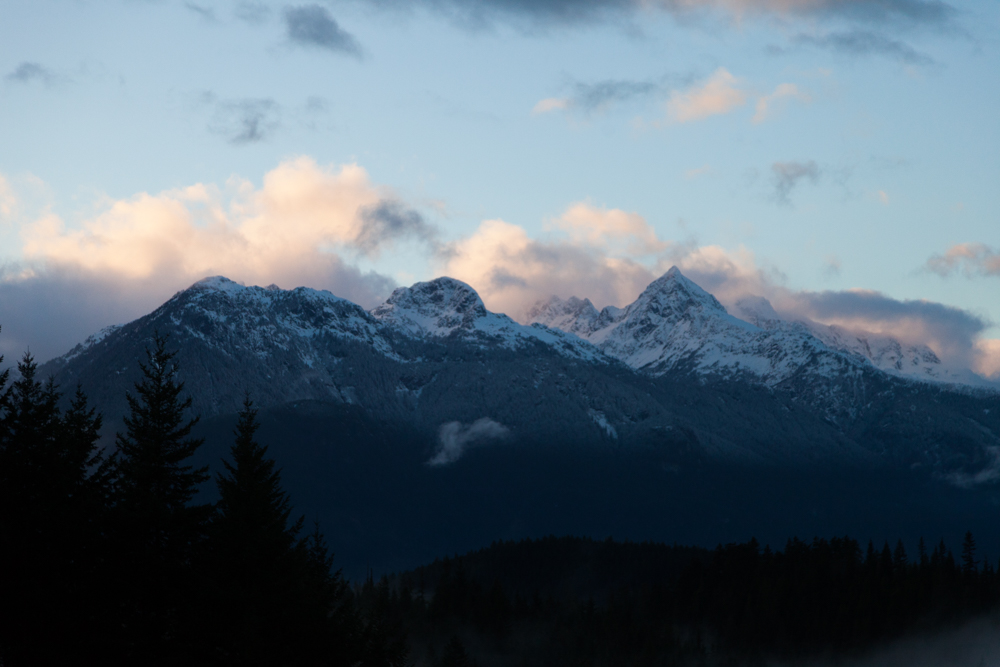 (edit November 22)
...added the picture of the top, we did this trail again a week after. You don't leave something half finish ! ;-)
cover