Name: Mt. Sheer and Mountain Lake Hut
Starts: Sat Sep 21, 2013
Meetup: St. David's @ 7:30
Return: Sat Sep 21, 2013
Registration opens: Tue Sep 03, 2013
Event category: Scrambling
Difficulty grade: B 2/3 [?]
For members only: Yes
Screening used: Yes
Max participants: 11
Organizer: Geoffrey Zenger

Profile info:
Do you have a vehicle? 4wd?
You must login in order to sign up online for one of the BCMC Trips. If you don't have a BCMC membership account then please obtain one.  If you'd prefer to learn more before joining then please join as a 30-day Guest member.   Some trips are BCMC members only.
This is a fun day trip close to Vancouver.  We'll drive up the Furry Creek logging roads (4wd required) and head up the Mountain Lake trail to the BCMC's hut where we can stop for lunch.  From here, those who are interested can head up Mt. Sheer, via a very fun, easy 3rd class ridge, while anyone who doesn't feel like scrambling or bagging the peak can relax in the meadows below on the mountain lake plateau.
Number of participants will be limited by the number of 4wd vehicles available.
Only sign up if you plan on coming!
Mountain Lake Hut in fall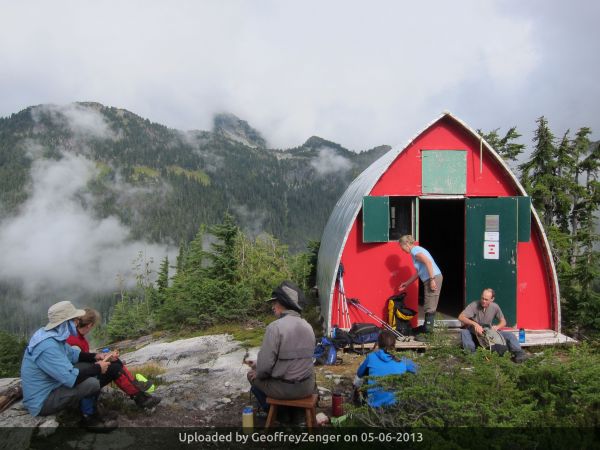 Other trips or events organized by this BCMC member

Quick Ski Up and Down Mt. Sproatt

Scrambling above Furry Creek (Mountain Lake Area)

Chilliwack Valley Scrambling