Name: Sky Pilot
Starts: Sat Jul 06, 2013
Meetup: TBD
Return: Sun Jul 07, 2013
Registration opens: Tue Jul 02, 2013
Event category: Scrambling
Difficulty grade: D2/3(4) [?]
For members only: Yes
Screening used: Yes
Max participants: 3
Organizer: Brad Percival

Profile info:
1.) describe your scrambling experience.
2.) can you drive?
You must login in order to sign up online for one of the BCMC Trips. If you don't have a BCMC membership account then please obtain one.  If you'd prefer to learn more before joining then please join as a 30-day Guest member.   Some trips are BCMC members only.
Hike in Saturday and overnight either at head of Shannon Creek, or may go in higher; TBD.
Sunday ascent Sky Pilot, either East Face or West Buttress; TBD.
Gear:
- overnight camping gear
- ice axe, helmet, harness and belay device & locker.
Email with any questions.
Trip can be expanded if additional driver(s) sign up.
==================================
If you find BCMC messages classified as spam, select the message and click the Not Spam button that appears at the top and bottom of your current view. Unmarking a message will automatically move it to your inbox.  In addition, add sendmail@bcmc.ca to your Contacts list. Gmail will deliver messages.
==================================
Sky Pilot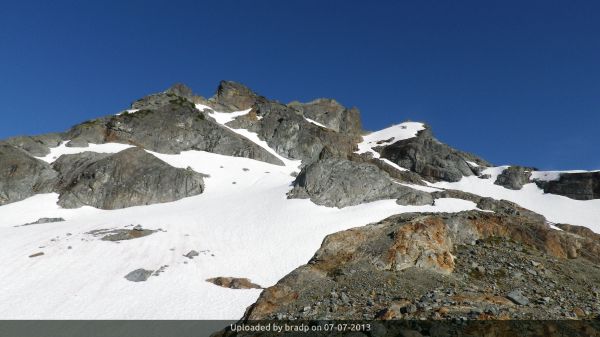 Other trips or events organized by this BCMC member

Trail work in Garibaldi Park with Friends of Garibaldi Park

Trail work in Garibaldi Park with Friends of Garibaldi Park

Trail work in Garibaldi Park with Friends of Garibaldi Park