Name: Ice Climbing Around Lillooet WI3,4
Starts: Sat Jan 11, 2014
Meetup: Sat. 5.50am Church/Taylorway
Return: Sun Jan 12, 2014
Registration opens: Mon Jan 06, 2014
Event category: Ice Climbing
Difficulty grade: WI3,4 [?]
For members only: No
Screening used: Yes
Max participants: 6
Organizer: Werner Grzimek

Profile info:
You must login in order to sign up online for one of the BCMC Trips. If you don't have a BCMC membership account then please obtain one.  If you'd prefer to learn more before joining then please join as a 30-day Guest member.   Some trips are BCMC members only.
2 Days Ice Climbing Around Lillooet Grade WI 3, 4 (5?)
This trip is not suitable for total Beginners - moderate newer ice climbers are welcome!

I organize my trips via a Google Doc sheet

If you want to be accepted you have to:
a) sign up here at the trip list  -and-
b) fill in some info into the Google Doc sheet
For more info check out the Google Doc Sheet via this link below:
https://docs.google.com/spreadsheet/ccc?key=0Ar69tpEGLiIEdDFLc1pWN2tfMG5LcjhnVmJtVHhiVmc&usp=sharing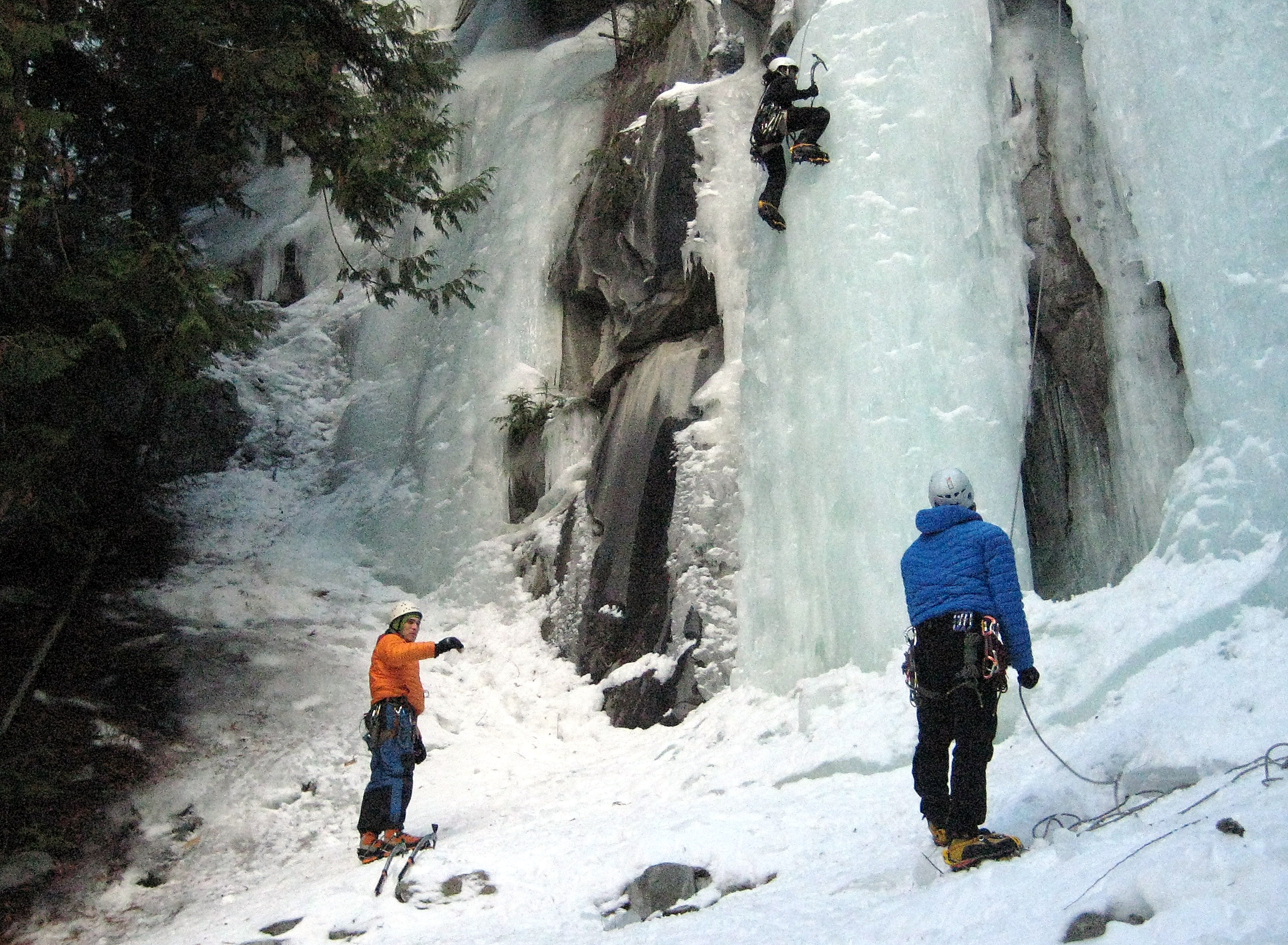 Rambles Center 3rd pitch
Other trips or events organized by this BCMC member

Moderate Ice Climbing around Lillooet WI3,4 - for regular weekday (ice) climbers

2 Days Moderate Ice Climbing, Rambles & Marble Canyon, MON-TUE or TUE-WED.

2-3 days Ice Climbing around Lillooet. Mon-Tue-(Wed?) Dec.12,13, (14?) WI3,4