Name: Pokosha Creek trail work
Starts: Sun Oct 13, 2013
Meetup: St Davids Church in West Van at 6:30 AM Sunday
Return: Sun Oct 13, 2013
Registration opens: Thu Oct 10, 2013
Event category: Trail Clearing
Difficulty grade: B1 [?]
For members only: Yes
Screening used: Yes
Max participants: 3
Organizer: Paul Kubik

Profile info:
I can only take two passengers in my 4x4. Let me know if you've got a rugged 4x4, which is only required for the last 400 meters of road. Do you have 4x4.
You must login in order to sign up online for one of the BCMC Trips. If you don't have a BCMC membership account then please obtain one.  If you'd prefer to learn more before joining then please join as a 30-day Guest member.   Some trips are BCMC members only.
Looking for a couple of trail workers to do some heavy grub hoe work and other clearing work. I will provide the tools. This is an opportunity to get acquainted with the ski routes up to Mount Jimmy Jimmy and Sigurd Peak. We will be working with Geoff Breckner, a mountain biker from Brackendale. You can pick his brain about the proposed bike trail from Gibsons to Squamish.
Headwall below Pokosha Pass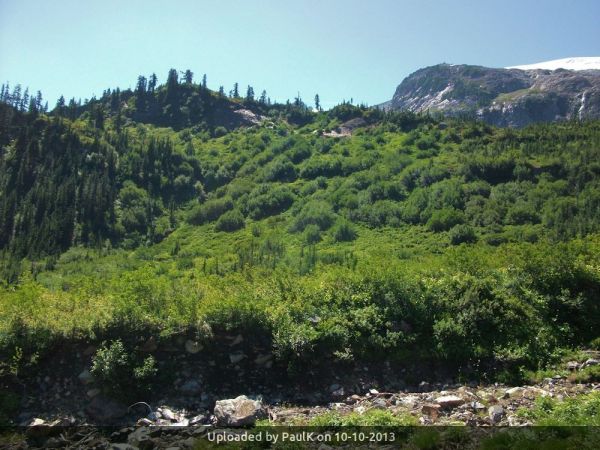 Other trips or events organized by this BCMC member

Ski ascent from near the end of Mamquam FSR

Ski touring off Lightning Lake chain in Manning Park

Ski touring off the Coq. Approach from Britton Creek R.A.