Name: Joffre Lakes - Beginners Welcome
Starts: Sat Jan 18, 2014
Meetup: St. David's, 7:00am
Return: Sat Jan 18, 2014
Registration opens: Tue Jan 07, 2014
Event category: Snowshoeing
Difficulty grade: B1/2 [?]
For members only: No
Screening used: No
Max participants: 9
Organizer: Marlaina Rhymer

Profile info:
Do you have a car and are willing to drive? Do you need a ride?
You must login in order to sign up online for one of the BCMC Trips. If you don't have a BCMC membership account then please obtain one.  If you'd prefer to learn more before joining then please join as a 30-day Guest member.   Some trips are BCMC members only.
While there doesn't seem to be a whole lot of snow close to home, there's lots in the Joffre Lakes area - and right from the parking lot! 
Let's meet at 7:00am at St. David's and carpool up to the Joffre Lakes parking lot. I was there the first weekend of January and it was no problem driving right to the trail head with a 2-wheel drive car, then enough snow to strap on the snowshoes right away. We'll hope for the same conditions for our trip. 
Beginners are welcome; this is a good trail if you're trying snowshoeing for the first time, a little rusty, or just enjoy a relaxed adventure!
This trip may be cancelled due to rain or poor visibility but will go if it's sunny, overcast, or lightly snowing. We'll decide the Thursday before. 
If you need any additional info, particularly if you're a beginner and are wondering what to wear/pack, feel free to shoot me an email or text.
Cheers!
A little foggy, but still a nice day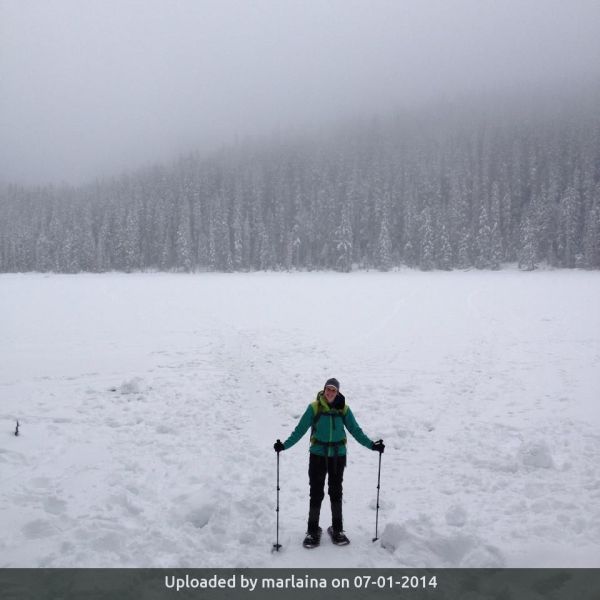 Other trips or events organized by this BCMC member

Learn critical glacier travel safety skills essential for summer mountaineering

Will you know what to do if things go wrong? Learn to be self sufficient on the rock

Learn the basics of snow and ice climbing in the mountains