Name: Phair Peak - By Fair Means
Starts: Sat May 24, 2014
Meetup: TBD
Return: Sat May 24, 2014
Registration opens: Thu Mar 20, 2014
Event category: Scrambling
Difficulty grade: B2/3(4) [?]
For members only: No
Screening used: No
Max participants: 8
Organizer: Pardeep Longia

Profile info:
Do you like bushwhacking? (Hint there's only one answer)
You must login in order to sign up online for one of the BCMC Trips. If you don't have a BCMC membership account then please obtain one.  If you'd prefer to learn more before joining then please join as a 30-day Guest member.   Some trips are BCMC members only.
Phair Peak is a beautiful mountain located Northwest of the well known Duffey Lake. I fell in love with this mountain when staring at it from atop Slumber Peak, which is directly North of Phair.
What I saw, was a beautiful gulley that bisects the North ridge of Phair. It doesn't look easy, but damn was it tempting. I am unsure of the difficulty for this trip truly. We may want to bring rope to protect the ridge as we climb. In addition to the couloir route, there is also a viable route which cuts up the Phair-Molybdenite col. The approach to the col could be made from either the Southeast or Northwest; there are FSRs on each side. 
As you may have gathered, I am still debating which route to take. I will do more research, and decide closer to the trip date. I would like to thank Alastair Ferries for bringing this mountain to my attention. If it wasn't for his Slumber Peak trip, I wouldn't even know that Phair existed.
We will car camp nearby the peak on Friday May 23rd.
Vantage of Phair's North aspect from Slumber Peak.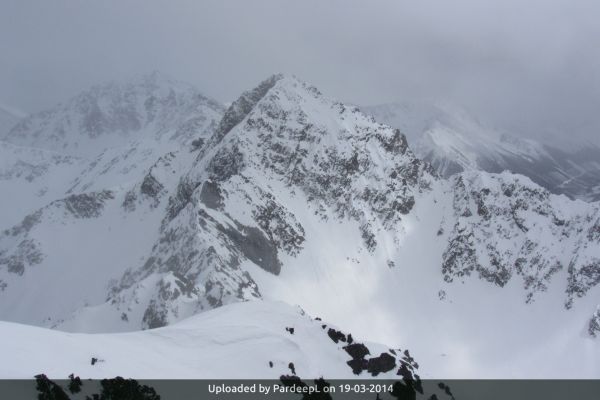 Other trips or events organized by this BCMC member

In-SHUCK-ch Mountain is a prominent mountain near Lillooet Lake. There's a forest to East, and a glacier to the West.