Name: Trout Creek, OR, Basalt Heaven
Starts: Fri May 16, 2014
Meetup:
Return: Mon May 19, 2014
Registration opens: Wed Apr 23, 2014
Event category: Rock Climbing
Difficulty grade: A5 [?]
For members only: No
Screening used: Yes
Max participants: 6
Organizer: Adrian Lazar

Profile info:
What multi-pitch routes have you lead last year?
How many pullups can you do?
Do you have a rack?
Do you have a car and are willing to drive?
You must login in order to sign up online for one of the BCMC Trips. If you don't have a BCMC membership account then please obtain one.  If you'd prefer to learn more before joining then please join as a 30-day Guest member.   Some trips are BCMC members only.
Trout Creek, Oregon, is the place to be at on a long weekend to climb some pure cracks! 
I first visited this place a couple of years ago when a buddy invited me. I was amazed at the quality of routes this place had to offer.
What you need to know:
- You must be at least a solid 5.10- trad leader to have fun here.
- There are mostly 5.9+ trad splitter crack lines there.
- We need 6 racks! Pure parallel cracks eat a lot of the same cams. Leave the nuts/hexes at home!
Only people with a good sense of humour need apply!
More info is available at:
http://www.lulu.com/spotlight/jeffwenger
http://www.mountainproject.com/v/trout-creek/106505473
http://www.summitpost.org/trout-creek/853991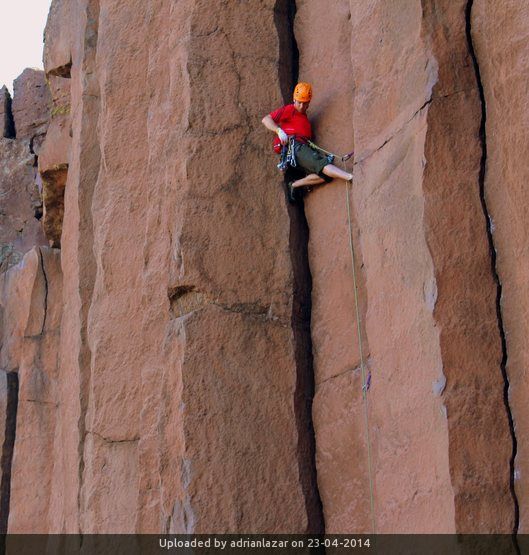 Other trips or events organized by this BCMC member


Crown Mountain North Face

Early Winter Mixed Climbing Sessions