Name: Tantalus
Starts: Fri Jul 11, 2014
Meetup: St David's Church, Taylor Way at 7am
Return: Mon Jul 14, 2014
Registration opens: Fri May 16, 2014
Event category: Scrambling
Difficulty grade: B2 [?]
For members only: No
Screening used: Yes
Max participants: 10
Organizer: Christopher Barton

Profile info:
You must login in order to sign up online for one of the BCMC Trips. If you don't have a BCMC membership account then please obtain one.  If you'd prefer to learn more before joining then please join as a 30-day Guest member.   Some trips are BCMC members only.
This is a 4 day trip, leaving early Friday morning and returning Monday afternoon.
Hiring jetboat to cross Squamish River from Brackendale. Cost is 50 dollars per person round trip with a minimum of 5 people. Hike trail to Lake Lovelywater. From there plenty of options:
Alpha Mtn
Serratus Mtn
Mt Tantalus
Mt Niobe
Omega Mtn
Trip plan is pretty loose and really just based around getting a group over the river and up to Lake Lovelywater, so if anyone wants to organise a subgroup for technical climbing, that is fine by me.
Tantalus Range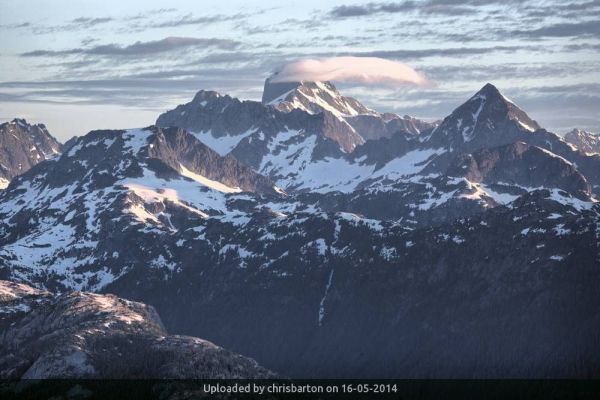 Other trips or events organized by this BCMC member

Finish clearing trail along logging road to old growth and start mapping route beyond to Pemberton Icefield

Exploring Discovery Islands by sea kayak

Starting to clear trail to the Pemberton icefield