Name: South Twin Sister (Wash, USA)
Starts: Sat Jul 05, 2014
Meetup:
Return: Sun Jul 06, 2014
Registration opens: Mon Jun 09, 2014
Event category: Scrambling
Difficulty grade: C3 [?]
For members only: Yes
Screening used: Yes
Max participants: 8
Organizer: Geoffrey Zenger

Profile info:
Do you have a car? How many people + bikes can you take? Do you have a bike?
You must login in order to sign up online for one of the BCMC Trips. If you don't have a BCMC membership account then please obtain one.  If you'd prefer to learn more before joining then please join as a 30-day Guest member.   Some trips are BCMC members only.
IMPORTANT! This trip is in the United States.  Only sign up if you have a valid passport and will have no difficulty crossing the border for any reason!
Already climbed the North Twin Sister?  Not sure if you're up to climbing the North Twin Sister?  Come climb its higher yet slightly easier twin to the south!
Day 1: Leave Vancouver mid-late morning, cross border at Sumas and head to trailhead.  Bike up road (~3 hours biking) to basin between North and South Twin Sisters and set up camp
Day 2: Rise early, climb South Twin Sister via W Ridge (long, fairly exposed class 3 scramble), descend via same route, pack up camp, and bike down road back to cars (probably a 9-10 hour day).  Dinner at North Fork Beer Shrine, back to town in evening
Helmet, Ice Axe mandatory.  Bike recommended for the road, although if you don't have one the trip is still doable... just slower coming down.  We will bring along a short rope for safety.
Trip will be postponed if there is not a reasonable expectation of good weather as the route will only be safe if dry and with visibility.
Only sign up if you are committed to coming on the trip!
View of route from North Twin Sister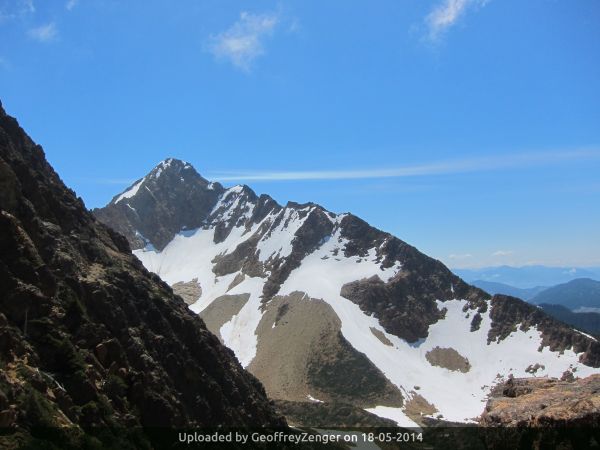 Other trips or events organized by this BCMC member

Quick Ski Up and Down Mt. Sproatt

Scrambling above Furry Creek (Mountain Lake Area)

Chilliwack Valley Scrambling