Name: Avalanche Transceiver Practice
Starts: Wed Dec 17, 2014
Meetup: 5:30pm at North Van Superstore
Return: Wed Dec 17, 2014
Registration opens: Mon Dec 01, 2014
Event category: Practice
Difficulty grade: A1 [?]
For members only: No
Screening used: No
Max participants: 20
Organizer: Winifred Swatschek

Profile info:
Please let me know your reasons for joining this practice session: you are new to using an avalanche transceiver? refresher on skills? just looking to practice? want to practice two-burial search? probing practice? digging practice/technique?
You must login in order to sign up online for one of the BCMC Trips. If you don't have a BCMC membership account then please obtain one.  If you'd prefer to learn more before joining then please join as a 30-day Guest member.   Some trips are BCMC members only.
This is not a course but we will go over the basics (for those that are interested).
Topics covered:
pre-trip procedures
search

primary
secondary
pin point/grid

two-burial situation, especially for those without the ability to mark/flag the first transceiver
probing & digging techniques
Gear:
transceiver
container to protect buried transceiver (note: most tupperware/rubbermaid containers crack/break in the cold)
shovel
probe (optional)
snowshoes (optional)
headlamp
I will have my transceiver plus one extra for burial.  I will also see about bringing something to bury for probing practice.
Meeting 5:30 pm at the North Van Superstore, near the gas pumps: http://www.realcanadiansuperstore.ca/LCLOnline/store_details_landing_page.jsp?storeId=854
We will leave the meeting location at 5:45 pm.
Regarding snowshoes, you may find them useful to avoid post-holing near lightly-buried trees and plunging into the small creeks that may not be fully bridged.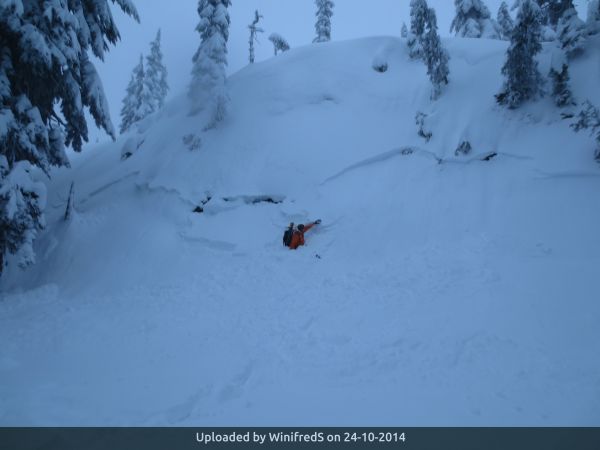 Other trips or events organized by this BCMC member

Downhill Ski Practice and Picnic at Cypress Resort

Morning trek up Pump Peak.

~10km return; Fromme trails evening hustle