Name: Cayoosh, laps on Lazy boy
Starts: Sun Jan 18, 2015
Meetup: Taylor way church @ 6am
Return: Sun Jan 18, 2015
Registration opens: Tue Jan 13, 2015
Event category: Backcountry Skiing
Difficulty grade: B2/3 [?]
For members only: No
Screening used: Yes
Max participants: 8
Organizer: Matthew Murray

Profile info:
If I have not skiied with you before send me an email to detail skill and fitness level.
You must login in order to sign up online for one of the BCMC Trips. If you don't have a BCMC membership account then please obtain one.  If you'd prefer to learn more before joining then please join as a 30-day Guest member.   Some trips are BCMC members only.
Go up regular route towards Cayoosh and at lake branch off and go up the Lazyboy area. I have only skied the armchair area so it will be new to me too. Should be some goods and hopefully some fresh pow!  If avy forecast is high trip will be cancelled and if vis is real bad we can discuss alternative options.
AST-1 required, Avy tools (beacon, probe and shovel) Clothes to keep you warm and comfy, proper hydration, enough food to keep you from getting hangry and a good attitude.
I take it most members are from Vancouver, so why does'nt everyone meet at the church in West Van ( I forget the name) at 6am, arrange carpooling and I will meet you all the McDonalds at 8 to 8:30 in Pembeton. Once there I can also take one person and some gear if need be to the trailhead.
Lazyboy area as of January 15th. It was snowing up ther today.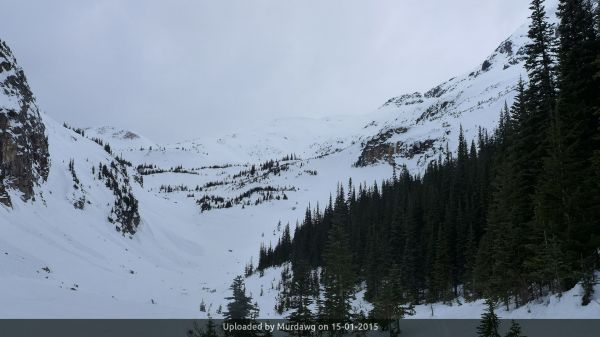 Other trips or events organized by this BCMC member

Up to Upper Joffre lake, south west to gain Taylor ridge, north to heart strings and drop in.