Name: Monday Skiing in Spearheads
Starts: Mon Mar 09, 2015
Meetup: David's Parking Lot... 6:30am
Return: Mon Mar 09, 2015
Registration opens: Fri Mar 06, 2015
Event category: Backcountry Skiing
Difficulty grade: A2 [?]
For members only: Yes
Screening used: No
Max participants: 10
Organizer: John Beeckler

Profile info:
Do you have all gear? Do you have avalanche training or equivalent experience? Have you ever skied in the Spearhead range before?
You must login in order to sign up online for one of the BCMC Trips. If you don't have a BCMC membership account then please obtain one.  If you'd prefer to learn more before joining then please join as a 30-day Guest member.   Some trips are BCMC members only.
A midweek day of moderate ski touring in the Spearhead Range.  The idea is to take the lifts up Blackcomb, then ski towards Mt Pattison depending on conditions and interests. 
Last week's conditions were challenging and sometimes icy.  This trip will depend on conditions/weather and may be changed or rescheduled. 
Participants must have:
1. All gear including: Beacon, Probe, shovel.
2. Prior backcountry skiing experience.
3. AST-1 or equivalent training.
Please bring a swimsuit in case we stop at the aquatic center hot-tub on the way home.
Spearhead Range View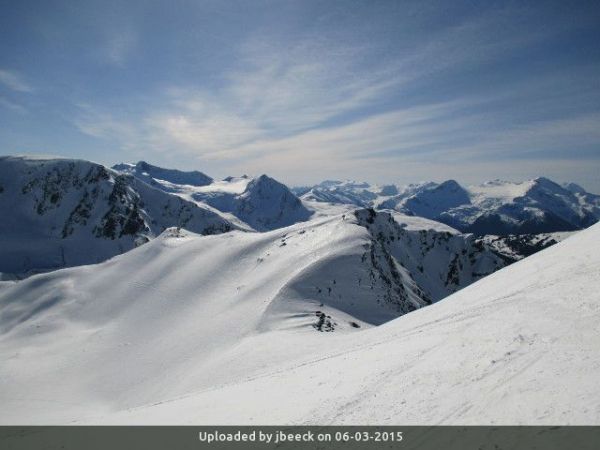 Other trips or events organized by this BCMC member

Climbing in Squamish, on weekdays.

Climbing in Squamish, on weekdays.

Climbing in Squamish, on weekdays.