Name: Wilderness First Aid Practice Session
Starts: Thu Oct 01, 2015
Meetup: 6:30pm, near False Creek Community Centre
Return: Thu Oct 01, 2015
Registration opens: Wed Jun 17, 2015
Event category: Practice
Difficulty grade: A1 [?]
For members only: No
Screening used: Yes
Max participants: 10
Organizer: Geoffrey Swannell

Profile info:
When did you last complete a certified First Aid course?
You must login in order to sign up online for one of the BCMC Trips. If you don't have a BCMC membership account then please obtain one.  If you'd prefer to learn more before joining then please join as a 30-day Guest member.   Some trips are BCMC members only.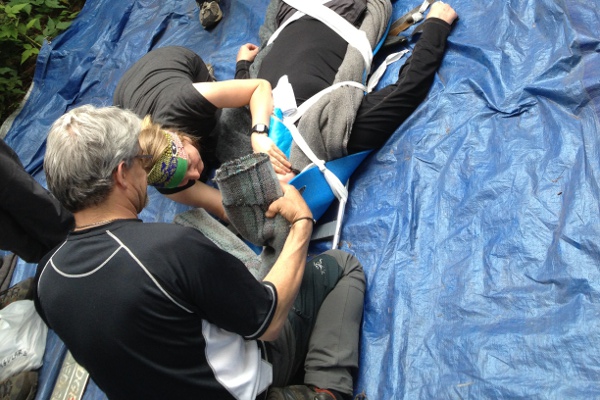 This is a practice session for those members who have completed a certified First Aid course within the last 2 years and would like to practice "treating" some of the more common injuries we've experienced while hiking, skiing, climbing and mountaineering; such as a badly sprained ankle or broken wrist. Each of us will need to bring a "complete" First Aid kit, that includes several triangular and tensor bandages, and our First Aid manuals.
If it's been more than 24 months since your last First Aid course or you've *never* taken any type of First Aid course, then do NOT register for this practice session.  Instead we suggest you seriously consider enrolling in one of the many 20hr Introductory First Aid courses being offered locally this summer.
Let me be very clear, this is NOT A COURSE.  Each participant in this practice session will be expected to review their First Aid manual *before* attending.
When and where: 6:30pm - 9:30pm, at the covered BBQ shelter beside Cat's Social House, west of False Creek Community Centre.
Message me if you have any questions, suggestions or concerns, thank you :-)
Other trips or events organized by this BCMC member

First Aid Practice for anyone who's taken a course within the last 2 years.