Name: Tuesday-Daytrip- Squamish Rock Climbing
Starts: Tue Jul 28, 2015
Meetup: St. Davids Church, N.Van, HWY1/Taylorway at 10am
Return: Tue Jul 28, 2015
Registration opens: Fri Jul 24, 2015
Event category: Rock Climbing
Difficulty grade: A5 [?]
For members only: No
Screening used: Yes
Max participants: 10
Organizer: Werner Grzimek

Profile info:
1. What grade do you Top Rope / Lead?
2. Are you interested to multi pitch? / 'Got a rack?
3. Will you bring a rope?
4. Will you bring a car / For how many persons total?
You must login in order to sign up online for one of the BCMC Trips. If you don't have a BCMC membership account then please obtain one.  If you'd prefer to learn more before joining then please join as a 30-day Guest member.   Some trips are BCMC members only.
Tuesday (During the Day) Rock Climbing around Squamish 5.7 to 5.10+
- Moderate Top Roping and Multi Pitching
- Leave St. Davids Church - West Van., Taylorway/Hwy1 - at 10am and back at church around 7pm

 - Must know how to belay (indoors or out doors)

- Must wear helmet all the time: No helmet - No climbing
- Self organize car pooling to the church via the "Planning Forum" on top-left of this page

 - Please answer all "Trip Planning Questions"

-The trip will go up to 30% (40?%) POP.

- Check your junk mail box for emails form the organizer - especially if you have a gmail address.
Please update your BCMC Account Profile with your emergency contact info - it saves time at the meeting point:  - You Must be 'logged in" - click "My Account" button at top right - click "Edit Profile Information" -  click "Private Info" and enter your 2 lines of  " Emergency Contact "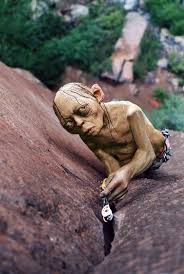 Other trips or events organized by this BCMC member

Moderate Ice Climbing around Lillooet WI3,4 - for regular weekday (ice) climbers

2 Days Moderate Ice Climbing, Rambles & Marble Canyon, MON-TUE or TUE-WED.

2-3 days Ice Climbing around Lillooet. Mon-Tue-(Wed?) Dec.12,13, (14?) WI3,4