Name: The Highest Peak in the Arctic
Starts: Tue Oct 13, 2015
Meetup: 7:30pm, Vancouver ANZA Club
Return: Tue Oct 13, 2015
Registration opens: Thu Sep 10, 2015
Event category: Social
Difficulty grade: A1 [?]
For members only: No
Screening used: No
Max participants: -
Organizer: Doug Lonsbrough

Profile info:
You must login in order to sign up online for one of the BCMC Trips. If you don't have a BCMC membership account then please obtain one.  If you'd prefer to learn more before joining then please join as a 30-day Guest member.   Some trips are BCMC members only.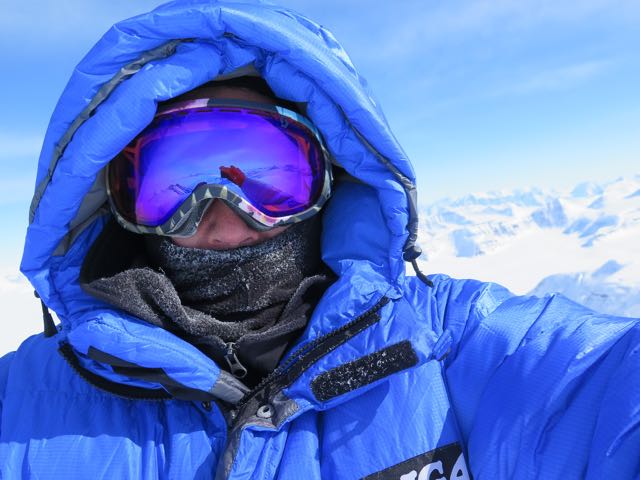 On 8 May 2015, BCMC Member Ravil Chamgoulov, who had already climbed the seven highest peaks on each continent, stepped onto the , the highest peak in the Arctic. Ravil's successful climb of Gunnbjørn marked the end of a journey that began in 2004. 
All told, Ravil soloed Aconcagua, Denali, Elbrus, Gunnbjørn, Kilimanjaro and Kosciuszko.  While he joined unguided expeditions to Everest and Vinson Massif to reduce the logistical burden, Ravil climbed both peaks on his own once he arrived at the base camps. 
Join us as Ravil shares stories and photos from his latest climb and his '8th Summit.'
Everyone is welcome [1] ... visitors, members and guests. The meeting will take place at the Vancouver ANZA Club main floor (corner of 8th Ave and Ontario) on Tuesday October 13th 2015. The entrance door opens shortly after 7pm and the meeting begins at 7:30pm.  [1] Note: you must be 19+ years old to attend and may be asked to sign-in at the door to ensure we don't exceed 135 people in the hall.
Other trips or events organized by this BCMC member

John Baldwin and Linda Bily will present their new book, Soul of Wilderness (available October 2015).

Leigh and Spring McClurg present highlights of their climbing and skiing in BC and the Rockies.

Ski mountaineering and touring in the Waddington range.