Name: How to Organize Trips
Starts: Tue Oct 13, 2015
Meetup: Anza Club, 6pm sharp (before October Social)
Return: Tue Oct 13, 2015
Registration opens: Fri Sep 18, 2015
Event category: Instructional Program
Difficulty grade: A0 [?]
For members only: Yes
Screening used: No
Max participants: 20
Organizer: Marlaina Rhymer

Profile info:
What's your number one reason for wanting to organize trips?
Any dietary preferences/concerns/restrictions?
You must login in order to sign up online for one of the BCMC Trips. If you don't have a BCMC membership account then please obtain one.  If you'd prefer to learn more before joining then please join as a 30-day Guest member.   Some trips are BCMC members only.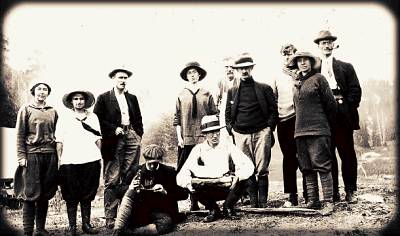 This will be a fun, informal, and interactive info session for those members who would like to know how to organize trips. This session is best for those who have been on a few trips but haven't organized one yet, or are just starting to organize your first one(s), though all members are welcome. If you're a BCMC member, then you CAN ORGANIZE TRIPS, and are very much encouraged to do so! 
BTW, there is another How to Organize Trips session on the 8th of  December if you can't make this one.

Course Overview:
Marlaina will discuss how to add club trips and the advantages for doing so.
Chris will be sharing his ideas for organizing a larger group during a club trip.
Paul will be available to help those that'd like to post a trip during this course.

Other trips or events organized by this BCMC member

Learn the basics of top-roping outdoors - no experience required!

Learn crevasse rescue for ski touring/splitboarding

Learn critical avalanche safety skills. AST1 is required for many club trips