Name: Intro to Mountaineering for Women
Starts: Fri Jun 03, 2016
Meetup: TBD, carpooling depending on where people live
Return: Sun Jun 05, 2016
Registration opens: Fri Apr 01, 2016
Event category: Instructional Program
Difficulty grade: D3 [?]
For members only: No
Screening used: Yes
Max participants: 12
Organizer: Marlaina Rhymer

Profile info:
1) Please fill out the following questionnaire and confirm that you've filled it out: http://goo.gl/forms/rJBX0CZx0K
2) Will you also be able to attend the May 10th Pre-Trip Info Session? If not, could you attend May 6th instead?
You must login in order to sign up online for one of the BCMC Trips. If you don't have a BCMC membership account then please obtain one.  If you'd prefer to learn more before joining then please join as a 30-day Guest member.   Some trips are BCMC members only.
This course is designed for women with little or no mountaineering experience. It's ideal if you're in pretty good shape, physically, but no need to be a superstar athlete. 
The purpose of this course is to give you the basic skills you need to join up on basic mountaineering trips with more experienced teammates. It's also a great launching point for more advanced mountaineering courses such as glacier travel and crevasse rescue, and you'll gain some real mountaineering experience by climbing a local favourite! The exact route and objective is still a bit up in the air since it'll depend on conditions, weather etc., but it'll probably be the Coleman-Deming route on Mount Baker, or something similar.
The itinerary will look something like this:
Tuesday, May 10: (Pre-Trip Info Session)
- to be held at the Anza Club, prior to the May Social
- bring your backpack and gear to this session! We will review what to pack and how to select it (e.g. if you're thinking of buying or renting, or trying to decide which jacket to pack), how to pack your bag, how to fit crampons to your boots, and all other things gear-related
- we'll also go over some of the basic knots and how we will tie in to the rope when on the mountain (this will be reviewed again on the actual trip)
**NOTE: if some folks cannot make this date, we may run a second session**
Friday, June 3 (Approach)
- Meet in the morning and carpool to the trailhead 
- Go over last-minute questions about gear, the itinerary, and some safety considerations
- Approach to "base camp" on the mountain (likely 3-4 hours hike)
- Set up camp and practice winter/snow camping
Saturday, June 4 (Mountaineering Day School)
- Skills practice day which will cover...
> "roping up" and traveling roped
> basic hazard identification
> other topics, as time permits
Sunday, June 5 (Summit Day!)
- Early alpine start and summit
- Apply some of the skills you learned 
- Take pictures, revel in victory, post to Instagram (haha)
- Head back to the trailhead and go home
The fee for the course is $50. There are four steps to the registration process. PLEASE READ CAREFULLY AND TAKE NOTE OF IMPORTANT DEADLINES AND DATES:

 
1) Between

April 1st and April 22nd

, register online and your name will automatically be added to the "
Request List
" while the organizer reviews your registration information. Be sure to answer all the trip planning questions when prompted.
2) After

April 22nd

, the organizer(s) will review everyone's responses and, in case there are more participants on the Request List than the maximum, select women to participate. If you are selected, you will be notified

on or before April 25th

. 
3) Once you've been notified, your name will be placed in the "
Waiting List
", which will give you access to the "Pay Now" (PayPal) button to pay online (see left hand side of the page)
3) You will have until

May 2nd

 to complete your payment. After payment has been confirmed by PayPal, your name will be moved to the "
Confirmed List
" and a confirmation email will be sent to you.  
***Registration opens April 1st at midnight. Please sign up on or before April 22nd so we can start organizing logistics and pre-trip sessions***
We've drafted up a gear list here for your reference, but will definitely go over the gear in more detail at the pre-trip info session. In the meantime, if you have any questions about gear, about the itinerary, or about anything else, please don't hesitate to contact Marlaina at marlaina dot rhymer at gmail dot com or call/text at 604-928-5812. 
By the way, in case you're wondering, a little about us:
> We call ourselves Girls & Mountains. We are three BCMC members who are wildly enthusiastic about mountaineering, and consider leadership, team-building, and empowerment of other women through mountain climbing to be our most important values. If you want to know more, you can check us out at www.girlsandmountains.ca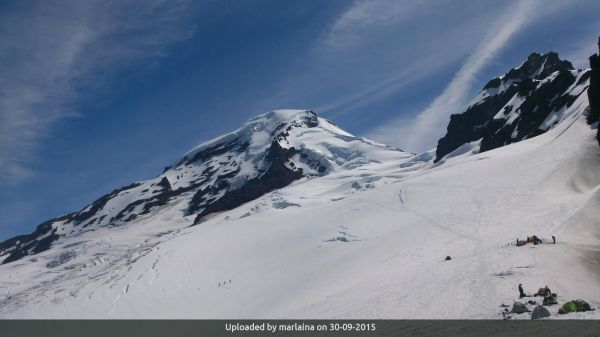 Other trips or events organized by this BCMC member

Learn critical glacier travel safety skills essential for summer mountaineering

Will you know what to do if things go wrong? Learn to be self sufficient on the rock

Learn the basics of snow and ice climbing in the mountains