Name: How to Organize BCMC Trips
Starts: Tue Feb 09, 2016
Meetup: Anza Club, 6pm sharp (before BCMC Social)
Return: Tue Feb 09, 2016
Registration opens: Tue Jan 05, 2016
Event category: Instructional Program
Difficulty grade: A0 [?]
For members only: Yes
Screening used: No
Max participants: 20
Organizer: Paul Olynek

Profile info:
What's your number one reason for wanting to organize trips?
You must login in order to sign up online for one of the BCMC Trips. If you don't have a BCMC membership account then please obtain one.  If you'd prefer to learn more before joining then please join as a 30-day Guest member.   Some trips are BCMC members only.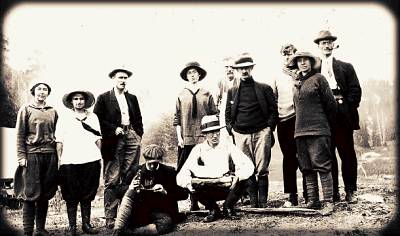 This will be a fun, informal, and interactive info session for those members who would like to know how to organize trips. This session is best for those who have been on a few trips but haven't organized one yet, or are just starting to organize them... though all members are welcome.
We encourage you to post a new trip to the club schedule... a trip you want to take, set for the time and date that fits your schedule. 

We will discuss:
- How to pick a destination
- How many people to take
- Safety considerations
- Club tools available to you
- The process from posting the trip to saying goodnight
- The benefits of being a frequent trip organizer
And a Web tutorial on:
- How to post a trip online
- Managing participant lists
- Trip reports and feedback
Plus... there will be some delicious incentives, so bring your questions and your appetite :-)
See you soon!
Paul Olynek
(Memberships Chair)
Other trips or events organized by this BCMC member

BCMC Policy and Best Practices Committee

A day of moderate [5.8-5.10b] single-pitch crack and slab climbing in the Squamish area.

A day of moderate [5.9-5.10b] single-pitch crack and slab climbing in the Squamish area.