Name: How to Organize BCMC Trips
Starts: Tue Apr 12, 2016
Meetup: Anza Club, 6pm sharp (before BCMC Social)
Return: Tue Apr 12, 2016
Registration opens: Tue Feb 09, 2016
Event category: Instructional Program
Difficulty grade: A0 [?]
For members only: Yes
Screening used: No
Max participants: 12
Organizer: Chris Ludwig

Profile info:
What's your number one reason for wanting to organize trips?
You must login in order to sign up online for one of the BCMC Trips. If you don't have a BCMC membership account then please obtain one.  If you'd prefer to learn more before joining then please join as a 30-day Guest member.   Some trips are BCMC members only.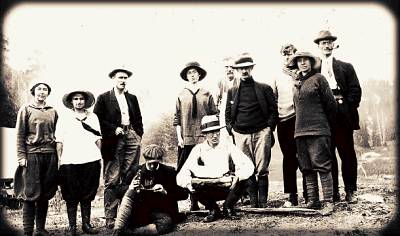 This will be a fun, informal, and interactive info session for those members who would like to know how to organize trips. This session is best for those who have been on a few trips but haven't organized one yet, or are just starting to organize them... though all members are welcome.
We encourage you to post a new trip to the club schedule... a trip you want to take, set for the time and date that fits your schedule. 

We will discuss:
How to pick a destination
How many people to take
Safety considerations
Club tools available to you
The process from posting the trip to saying goodnight
The benefits of being a frequent trip organizer
Since I expect the Squamish climbing season will be starting in full swing (no pun intended) in early May, we'll focus our discussion on organizing Rock Climbing Trips... but the basic concepts will apply to other types of trips.

In preparation, please review these Trip Organizer video tutorials:

See you soon!
Other trips or events organized by this BCMC member

Watersprite Lake Trail Construction - Clearing, Boardwalk and Drainage

Watersprite Lake Trail Construction - Boardwalk and Stairs/Steps

1hr info session for members wanting to start/improve organizing club trips (from 6-7:15pm, before BCMC Social).