Name: Introduction to Sport Climbing *date change*
Starts: Sat Jun 04, 2016
Meetup: Meet at 7:20am at the parking of St. David's Church, Taylor way
Return: Sat Jun 04, 2016
Registration opens: Wed Apr 13, 2016
Event category: Instructional Program
Difficulty grade: B5 [?]
For members only: Yes
Screening used: Yes
Max participants: 8
Organizer: Evgeny Sorkin

Profile info:
Can you top-rope either indoors or outdoors, what grade can you climb confidently?
Do you know how to rappel?
Do you have a rope, quick-draws?
Can you drive, how many passengers can you take?
You must login in order to sign up online for one of the BCMC Trips. If you don't have a BCMC membership account then please obtain one.  If you'd prefer to learn more before joining then please join as a 30-day Guest member.   Some trips are BCMC members only.
Introduction to Sport Climbing is a full-day "hands on" course scheduled for Saturday, June 4. The course intended to introduce club members to single-pitch sport climbing, i.e. leading on bolted routes. 
The content will be geared for those who have done some top-rope climbing either in indoor or outdoor settings and can top-rope confidently 5.9 routes indoors (cleanly).  It is expected that all participants are familiar with elements of basic top-roping including: tying in, checking the partner, belaying, lowering, rappelling, rope management, climber's knots and so on. The program will not cover setting up top-rope anchors, rappelling, using Prusik or belaying from above. Our focus will be leading technique on rock and the challenge it presents. 
Course Topics: 
- Review of necessary equipment.
- Clipping techniques.
- Avoiding clipping mistakes (back-clipping and "Z"-clipping).
- Proper lead belaying techniques (using ATC or similar device), spotting.
- Setting up sport climbing anchors.
- Transition from leading to rappelling/lowering.
- Cleaning the anchor 
Required Equipment:
- climber's harness & rock shoes and a helmet (climber's strongly preferred, but a good cycling helmet will suffice). A climbing helmet can be rented at MEC for $3-4 a day.
- a belay device (ATC) + locking carabiner
- prusik and a locking carabiner
- personal anchor (a 120 cm nylon sling combined with a locking carabiner will work just fine) 
The course organizers or the BCMC will provide other required equipment. On the course's full-day outing, you will need to bring lunch, water, suitable clothing and sunscreen.     
Instructors:
The course volunteer instructors will be BCMC members Evgeny Sorkin and Maria Mandlis, experienced sport climbers.
 
Course Registration
The  fee of $15 is required to participate.  There will be two instructors, and we're planning for a maximum of 6 students. 

The registration process to attend this course will be:
a) you'll be placed on the Request List while we review your answers to our "Join" questions.
b) next, you're moved to the Waiting List where you'll pay online via the "Pay Now" button.[1] 
c) After that, you'll be added to each session's Confirmed List  and sent email notifications.
   [1] If you plan to pay by personal cheque, please contact the course organizer ASAP.
Emergency Contact: If you haven't done so, please add it to your BCMC account by clicking on "My Account" in the top-right corner of our club website, then select "Edit Emergency Contact" under "Manage My Account" in the left column.
Waiver and Medical: Every participant must have read and agree to ("signed") the club's online Waiver.  In addition, those with potential medical issues, that might affect their course participation, need to contact the course organizer ASAP after registering for this course.
Changes - Cancellations: This course is weather-dependent and may be rescheduled in case of suspected poor weather.  If the course is rescheduled to another weekend that does not fit into your personal schedule then a full refund will be issued.  IMPORTANT: cancellation fees may apply in case of a cancellation by a participant; please review the BCMC Course Refund Policy for detailed information.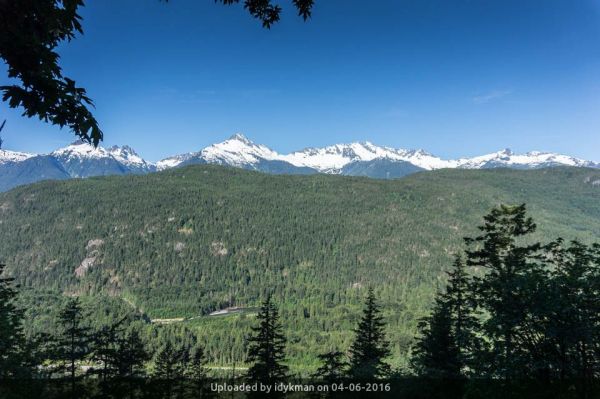 Other trips or events organized by this BCMC member

Weekly climbing trip to Squamish on Wednesdays

Moderate trad/sport/top-rope climbing in Squamish

Bolted routes (lead and top rope) at the Pillary/Area 44