Name: Canyon Exploration and Descents in Southwest BC
Starts: Tue May 10, 2016
Meetup: ANZA Club @ 7:15pm
Return: Tue May 10, 2016
Registration opens: Tue Apr 19, 2016
Event category: Social
Difficulty grade: A1 [?]
For members only: No
Screening used: No
Max participants: -
Organizer: David Scanlon

Profile info:
You must login in order to sign up online for one of the BCMC Trips. If you don't have a BCMC membership account then please obtain one.  If you'd prefer to learn more before joining then please join as a 30-day Guest member.   Some trips are BCMC members only.
 Canyon Exploration and Descents in Southwest BC - by Kevin Swanson
Canyoning is an activity that is beginning to develop greater popularity in the local area. Canyoning is a close relative to the sport of canyoneering - which is the version practiced in the slot canyons of the American Southwest. Our version, similar to that in places like Switzerland, Spain, and New Zealand, involves technical descents of canyon gorges. These places are, of course, created by flowing water, which can create quite a challenge during descents. During the past four years, the selection of available canyons in the Sea to Sky region has seen huge advances, with some truly world class canyons having been descended. 
Come join Kevin Swanson, a BCMC member since 2001, to see some of the classic canyons in the area, and the development that is taking place. He will give us a glimpse into some spots that have been seen by only a few people, and some idea of what it is like in beautiful canyons like Monmouth, Box Creek, Britannia Creek.  There will also be a view into a true classic local canyon, Cypress Creek, seen in a whole new way... The sport is still developing in the area, and the canyon community looks forward to seeing what is still to be discovered!
Everyone is welcome[2]
 
[1] ... visitors, members and guests. The meeting will take place at the Vancouver ANZA Club main floor (corner of 8th Ave and Ontario) on Tuesday May 10th, 2016. The entrance door opens shortly after 7pm and the BCMC Social is scheduled to begin at 7:30pm.  


[2] Note: you must be 19+ years old to attend and may be asked to sign-in at the door to ensure we don't exceed 135 people in the hall.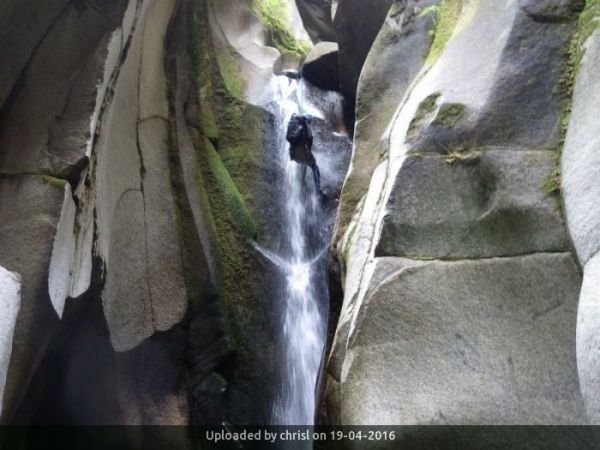 Other trips or events organized by this BCMC member

we will be clearing snow from the spearhead hut site reading it for construction.

Meeting to discuss north creek route finding and bridge building

Watersprite Cabin official opening and dedication **Revised date is Sunday Sept 10th**