Name: A Workshop on using GPS Devices and Bivouac.com 2
Starts: Thu May 05, 2016
Meetup: 7:00 PM Captain Bivouac's House (near MacDonald and 6th, Vancouver)
Return: Thu May 05, 2016
Registration opens: Fri Apr 22, 2016
Event category: Instructional Program
Difficulty grade: A0 [?]
For members only: No
Screening used: Yes
Max participants: 14
Organizer: Chris Ludwig

Profile info:
What kind of GPS Device do you own?
What kind of operating system does your Laptop run?
What specific concepts are you hoping to learn about?
You must login in order to sign up online for one of the BCMC Trips. If you don't have a BCMC membership account then please obtain one.  If you'd prefer to learn more before joining then please join as a 30-day Guest member.   Some trips are BCMC members only.
*Back by popular demand*
Release your inner nerd!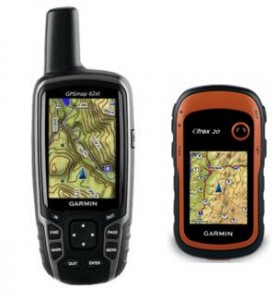 This a repeat of our semi-casual two hour workshop will focus on four main topics.  Priority signup will be granted to those on the waiting list for the last session.  
We will run longer than two hours if the spirit moves us.  It will be taught by Bivouac editor Chris Ludwig (BCMC Webmaster and Website Designer) who will be assisted by Robin Tivy (owner of Bivouac.com).  Cost: $5 (pay in person at the course)
Topic 1 - How to use a handheld GPS Device and understanding GPS Technology
Topic 2 - Learning how to use many of the key features on Bivouac.com
Topic 3 - GPS Data Transfer to and from a GPS Device and Bivouac.com
Topic 4 - Working with and editing GPX files
This workshop will be co-organized by Robin Tivy - Owner of Bivouac.com
Recommended Equipment:
A Handheld GPS Device (or smartphone)
A Laptop Computer
A Means of transferring data from your GPS Device to your Laptop Computer (USB Cable, etc.)
The $5 dollar course fee will be used for handouts and snacks with the remainder donated to the club.
Wi-Fi will be available on site for all participants as well as free access to Bivouac.com for the day.
Recommended Reading and Practice before signing up:
1) An Introduction to GPS Data transfer
http://bivouac.com/CpxPg.asp?CpxId=1134
2) Create a guest Bivouac account and practice using the website:  http://bivouac.com
The exact address of the workshop will be Emailed to confirmed participants.
If the course is full and you are still interested, we encourage you to sign up on the waiting list.  This will give us an indication as to whether or not we should run a repeat of the workshop.
Other trips or events organized by this BCMC member

First Public Backcountry BC / BCMC Rec & Con Commitee Meeting

A Workshop on GPS Devices and GPS Data/Data Transfer

1hr info session for members wanting to start/improve organizing club trips (from 6-7:15pm, before BCMC Social).