Name: Frosty Mountain
Starts: Sat Oct 01, 2016
Meetup: see planning forum
Return: Sat Oct 01, 2016
Registration opens: Wed Sep 21, 2016
Event category: Hiking
Difficulty grade: B/C2 [?]
For members only: No
Screening used: No
Max participants: 12
Organizer: Winifred Swatschek

Profile info:
Do you need a ride?
Can you provide a ride for others and if so, how many?
Fair weather or willing to get a little wet?
Are you interested in the hike even if the larches are green or bare?
You must login in order to sign up online for one of the BCMC Trips. If you don't have a BCMC membership account then please obtain one.  If you'd prefer to learn more before joining then please join as a 30-day Guest member.   Some trips are BCMC members only.
Let's go see the Larches in their fall colours!
Bivouac Page: http://bivouac.com/MtnPg.asp?MtnId=1307
ClubTread Page: http://www.clubtread.com/routes/Route.aspx?Route=38
General Plan:  We'll meet very early at two independent meeting spots (Vancouver and Surrey areas) and then regroup in Chilliwack.  We'll then travel to the trail-head in Manning Park.  Our plan will be to begin hiking about 9am and pace ourselves to ensure we return to the trail-head parking lot by 6pm.  If all goes according to plan, we'll arrive back in the Vancouver area about 9pm.  Since this could become a *very* long day of hiking, please bring enough extra food and water to remain healthy and happy for 12hrs, thank you!   That said, we can expect our hiking pace to be "moderate"... definitely NOT "fast"... and we will regroup from time-to-time for our safety.
Gear:  Bring the ten essentials including a wind/rain layer (windy) and warm layers (hat, gloves) as there may be light snow.
Organizer will use the Trip Planning forum for additional information as required.
Emergency Info:  please make sure your Emergency Contact info has been added to your web-account profile.  You can do this by logging into the bcmc.ca website, click on: My Account (top of page)... then click on Edit Emergency Contact (top-left column).  Please re-enter your password to complete the process.  Your emergency contact info is stored *privately* and only made available to those organizing trips *you* choose to attend.
Medical Info:  any info that should be shared with the organizer(s), please send an email and/or phone ASAP.  For example, if you are very allergic to bee/wasp bites, or you are taking medication that could be vital information to First Aid Responders.  Anything you choose to share will remain private.
Cancellation:  We'll check the weather forecast for where we're going the evening before we meet.  If the weather forecast does NOT appear to be adequate for a safe outing then the trip will be cancelled and everyone will be notified by email.
Frosty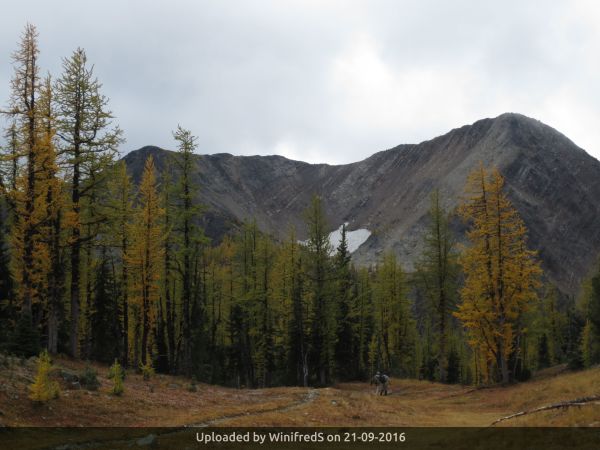 Other trips or events organized by this BCMC member

~10km return; Fromme trails evening hustle

~10km return; Lynn Valley trails evening hustle

~10km return evening hustle around Lynn Canyon