Name: Mt Baker Seracing
Starts: Sat Oct 29, 2016
Meetup: 6am at the Chevron near 12th and Boundary Rd
Return: Sat Oct 29, 2016
Registration opens: Sat Oct 08, 2016
Event category: Ice Climbing
Difficulty grade: A5 [?]
For members only: Yes
Screening used: Yes
Max participants: 10
Organizer: Paul Olynek

Profile info:
Do you need a ride or are you willing to give a ride?
What is your ice climbing skill level?
You must login in order to sign up online for one of the BCMC Trips. If you don't have a BCMC membership account then please obtain one.  If you'd prefer to learn more before joining then please join as a 30-day Guest member.   Some trips are BCMC members only.
Lets have some fun ice climbing at the Coleman Glacier.
First meet up place will be 6am at the Chevron near 12th Ave and Boundary.  Second meet up will be at 7am in Tim Hortons (near the Pet Smart), right before the Sumas border crossing.
We can use the forum to arrange for car pooling.
Gear needed for the outing:
- helmet, harness, crampons (steel), ice tools, 3 or more long ice screws, anchor material, rope.
- Many pairs of thin layered gloves. Pair of goggles, appropriate clothing ( it may rain), lunch, snacks, warm thermos drinks such as extra dark hot chocolate.
- Bring cash for the driver if you are getting a ride.
- Your emergency contact.
- Proper documentation to cross the US-Canadian Border, e.g. Enhanced Drivers License or Passport.
- Insurance coverage (BCAA) for that day plus the next... costs about $20.
The Plan
Get to Heliotrope Ridge Parking Lot and hike in to the glacier.
We are expecting to stay till 6 pm.
Trip will be cancelled if there are weather forecasts for heavy rain or snow.
This is not a course. Consider it a warm-up for the upcoming ice climbing season.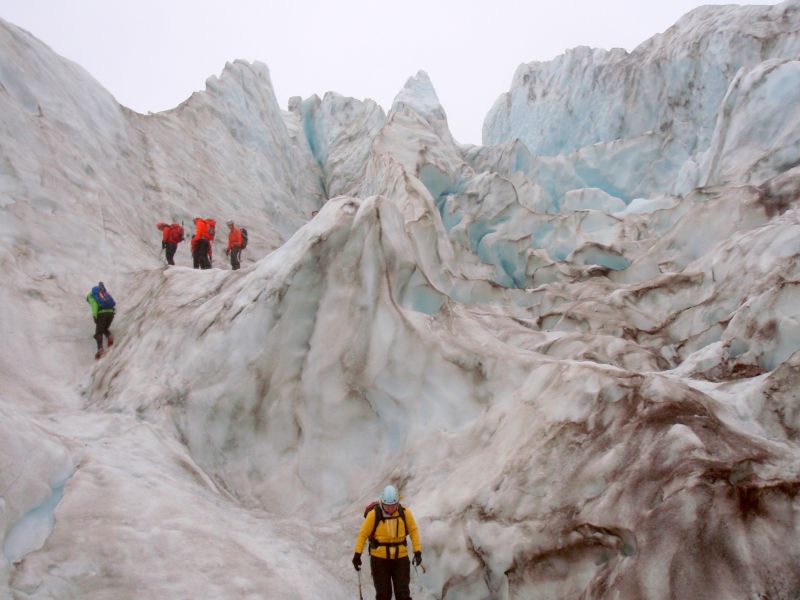 Other trips or events organized by this BCMC member

BCMC Policy and Best Practices Committee

A day of moderate [5.8-5.10b] single-pitch crack and slab climbing in the Squamish area.

A day of moderate [5.9-5.10b] single-pitch crack and slab climbing in the Squamish area.