Name: Watersprite lake New Years PLAY & WORK party
Starts: Sat Dec 31, 2016
Meetup: 6am St. Davids Church
Return: Mon Jan 02, 2017
Registration opens: Thu Dec 22, 2016
Event category: Backcountry Skiing
Difficulty grade: B2 [?]
For members only: No
Screening used: Yes
Max participants: 10
Organizer: David Scanlon

Profile info:
Do you have transport? 4WD? Chains?
You must login in order to sign up online for one of the BCMC Trips. If you don't have a BCMC membership account then please obtain one.  If you'd prefer to learn more before joining then please join as a 30-day Guest member.   Some trips are BCMC members only.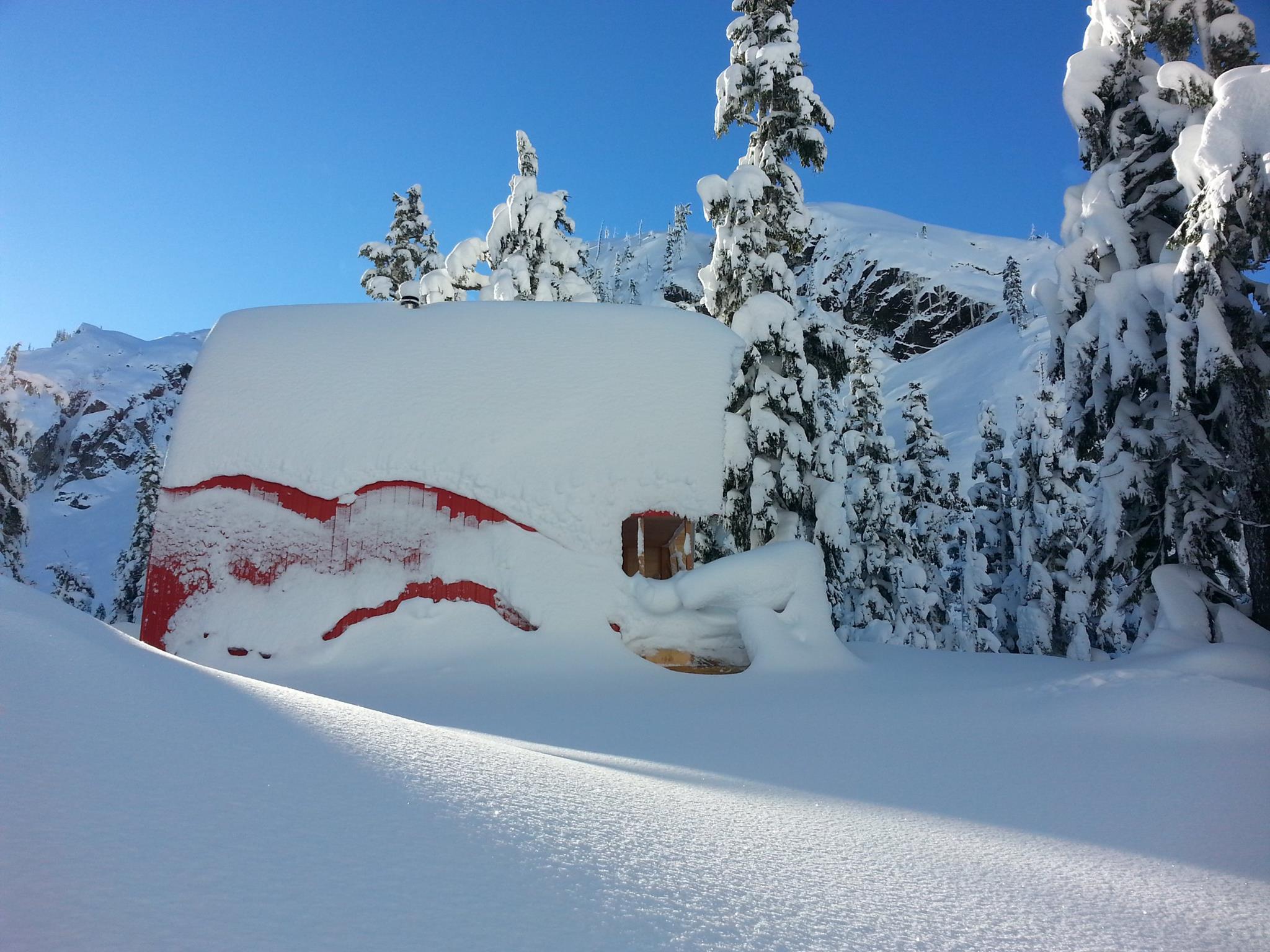 We'll be skiing in from as far as we can drive. A group went in a few days ago and parked at the 13.5km mark. Approximate ski in time will be about 6 hours. This is a mixed work and play party. We'll be exploring the slopes, ridges, and peaks in the area as well as assisting the build crew in their activities. Snow conditions are fantastic pow. Bring beacon, shovel, probe if you're planning to venture above the cabin.
The build crew including Bruce, David, Larry, and Emanuele are flying in by helicopter from the end of the road. We'll all ski out together.
One more try to get in there to finish the cladding and install an emergency ladder. We will be on skis. Snowshoes are not recommended. Would like to have a minimum 4 people. The more we have at the cabin (max 10), the more likely we can finish and go skiing a bit on Monday before heading backu to the vehicles.  Of course, this trip will go only if: the road access is good, the snow/weather is reasonable, and we have enough people.
Other trips or events organized by this BCMC member

Building the watersprite trail head outhouse

Build a form and pour concrete at the Watersprite trailhead for the construction of an outhouse.