Name: BCMC Winter Ski Camp 2017
Starts: Sat Feb 11, 2017
Meetup: TBD (depending on participants location)
Return: Mon Feb 13, 2017
Registration opens: Wed Jan 18, 2017
Event category: Instructional Program
Difficulty grade: B2/3 [?]
For members only: Yes
Screening used: Yes
Max participants: 8
Organizer: Claire Tallon

Profile info:
1. When did you take AST-1 or equivalent?
2. Will you be using alpine touring gear, telemark skis, or a split board?
3. What is your backcountry skiing experience?
4. Do you commit to organize the 2 backcountry skiing trips we require?
5. Do you have a vehicle with winter tires AND CHAINS that you would be willing to drive to the trailhead?
6. Including yourself and all the skis and gear, how many people can you accommodate in your vehicle?
7. Is your emergency contact information up to date? To do this, click "My Account" in the top right corner of this screen, then select "Edit Emergency Contact" under "Manage My Account" on the left hand side.
You must login in order to sign up online for one of the BCMC Trips. If you don't have a BCMC membership account then please obtain one.  If you'd prefer to learn more before joining then please join as a 30-day Guest member.   Some trips are BCMC members only.
Are you excited by the new Hut the BCMC has just built? Do you like going out for a backcountry trip, but are not confident enough to lead and organise one by yourself?
Do you think there is not enough backcountry skiing trip on BCMC's schedule?
So then, you must attend the Winter Ski camp the BCMC is putting on, at the newly constructed Watersprite Lake Hut for the February long weekend.
Please

read

this

post carefully

before signing up and take your time to

answer

the "

Trip planning questions

"

thorougly

!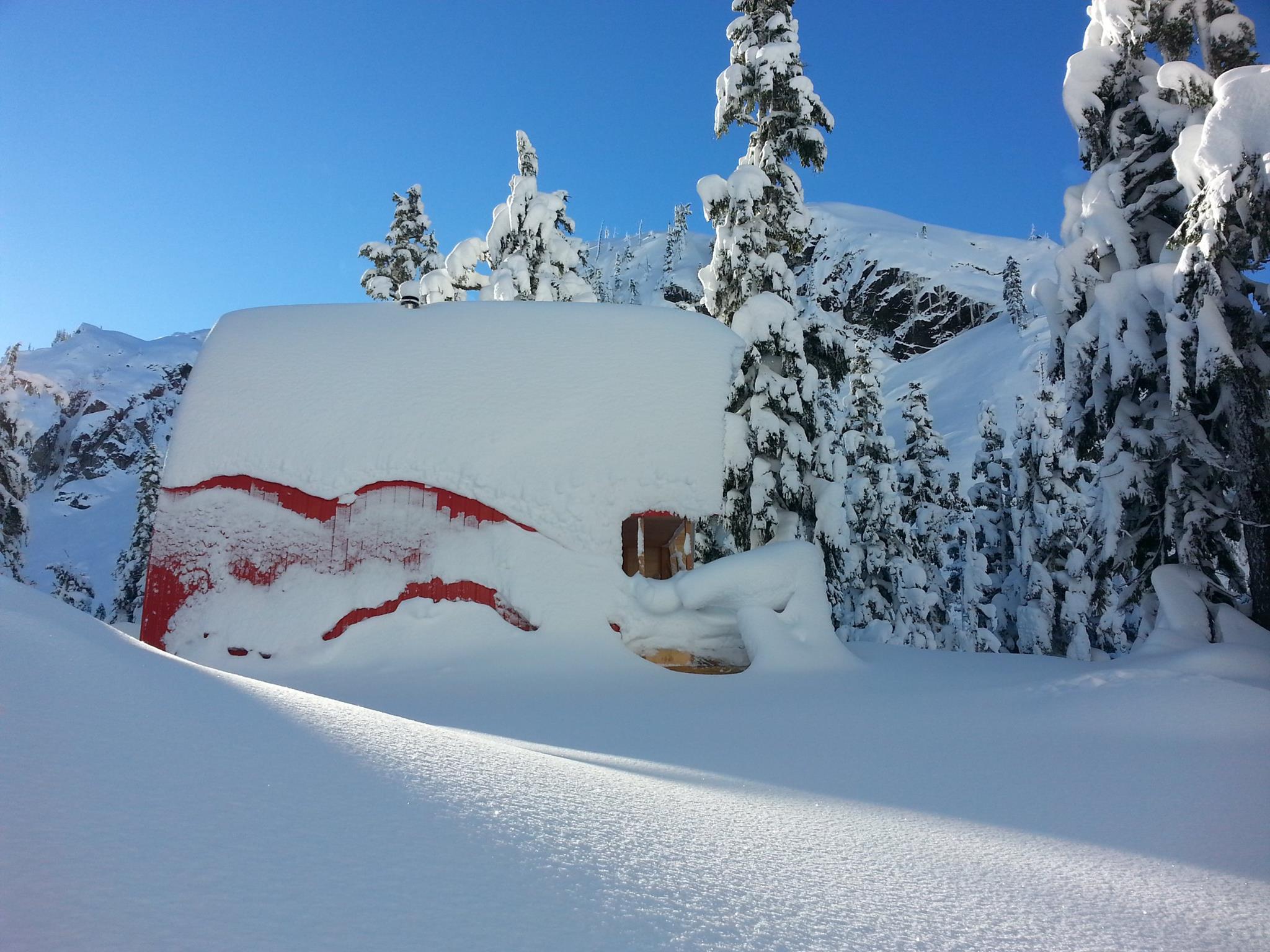 Goal...
You will learn how to lead and organize a backcountry ski trip safely.
For this we'll offer workshops based on participant's previous knowledge/experience including things like:

Route finding in the backcountry

Snowpack evaluation

Recap companion rescue skills, coordinating a rescue

Recap basic first aid

Trip organization/planning and leadership skills
Planning is still in progress, but participants can expect the following rough itinerary:
Saturday, Feb 11

 = Fly in from the winter trailhead (Powerhouse), a day of workshop and skiing around the hut. Welcome kickoff dinner potluck.
Sunday, Feb 12

 = Workshops and more skiing!
Monday, Feb 13

 = Morning ski, and return to the cars.
Logistics...
Due to Helicopter and Hut limits, we will be allowing a maximum of 8 participants for the camp.
Costs for participants will be

$180

for the weekend.
Costs include...
Helicopter to the Watersprite Hut, departure location: winter trailhead i.e. Powerhouse

Hut fees

Car camping-style 2-burner stoves and fuel for anyone to use while they are at the hut.
Requirements...

Commitment to organise at least 2 beginner-friendly backcountry

ski trips during the 2017 winter and spring backcountry skiing season

.

Participants can also team up to co-organize a trip with 10 or more confirmed participants. (This is due to a club subsidy contributing to the development of trip leaders)

Minimum AST-1 training or equivalent


Intermediate Backcountry skiing/split boarding abilities

Willingness to have fun and be safe!

Participants must also attend pre-trip planning session on Feburary 6th



What to bring...
Technical gear (e.g. backcountry touring gear - AT, Telemark or Splitboard - AVI gear)

Sleeping bag and sleeping pad (there are no matresses at the Hut)

Food for 3 days (feel free to gather in groups to cook meals)

Your own cooking setup for multi-day adventures (including stove if you want to avoid the line-up)

Clothing, personal items, all the usual backcountry stuff
Be aware: Each person will be allowed to bring

one backpack (60-70L) due to helicopter restrictions

on space.
Remember that we will be skiing back down, so, you must be comfortable to ski with your backpack.
To confirm your spot, please follow these steps:
(1) Click "Join this Trip". You will be added to the "Request List"
(2) After the organizer approves your request, your name will be placed in the "Waiting List"
(3) Once on the Waiting List, you will have access to the Paypal button on the left hand side of the page (reads: Pay Now). Click on the button and complete your payment as prompted
(4) Once you payment is received by the trip organizer, you will be moved to the Confirmed List 
**Note that once you are on the Waiting List, it's a first-come-first-served basis. There may be more people on the Waiting List than can be accommodated at the camp, so be sure to complete your payment as soon as you receive a notification that you are on the Waiting List. I'll try to remove the Paypal button once we've reached 8 people, but if I don't get to it, please be advised that if there are already 8 people on the confirmed list, you will not be accepted, but will be provided a refund. Please save us the trouble of refunding and don't sign up - sorry! 
Other trips or events organized by this BCMC member

9 days of mountain adventure in the Overseer Basin

"prep" session for Summer camp

Call for organizers! Anyone welcome!