Name: Rescue Skills Practice Session
Starts: Sun Jan 08, 2017
Meetup: Seymour Trailhead Kiosk, 9am
Return: Sun Jan 08, 2017
Registration opens: Fri Jan 06, 2017
Event category: Practice
Difficulty grade: A1 [?]
For members only: Yes
Screening used: No
Max participants: 20
Organizer: Winifred Swatschek

Profile info:
You must login in order to sign up online for one of the BCMC Trips. If you don't have a BCMC membership account then please obtain one.  If you'd prefer to learn more before joining then please join as a 30-day Guest member.   Some trips are BCMC members only.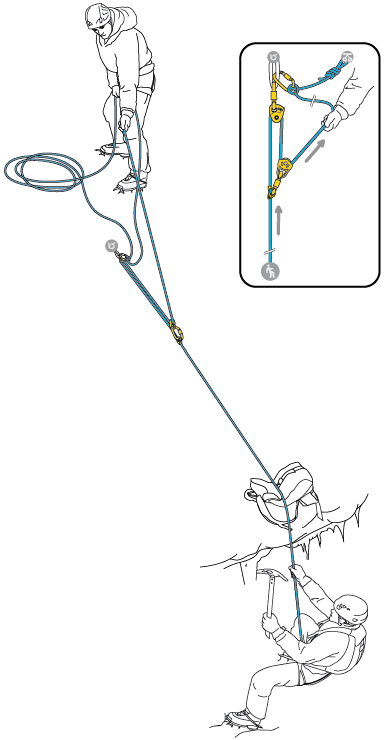 It can be difficult to be motivated to practice rescue skills.  It's easier to be motivated if other people are going.  Here is your motivation!  We are a group of friends intending to practice crevasse rescue, self-arrest, and avalanche transceiver skills.  Excellent opportunity to gear test and get your systems dialed.
You are excepted to be knowledgeable in the skills that you wish to practice, as there will be no formal instruction provided.
Please use the provided planning forum topic to coordinate with others on skills you wish to practice.

WARNING and NOTES
Organizer will be unavailable for questions due to Saturday trip
Organizer is unavailable to coordinate carpooling:  if you wish to carpool, please organize among yourselves.
Prior to 8am Sunday, organizer will post a confirming post in the planning forum that the practice is going ahead (the group from the Saturday Harvey trip may be too tired to drag themselves out of bed Sunday morning).  Participants are welcome to go ahead with their own practice if the organizer (or any of those from the Saturday trip) are unable to make it.
Other trips or events organized by this BCMC member

~10km return; Fromme trails evening hustle

~10km return; Lynn Valley trails evening hustle

~10km return evening hustle around Lynn Canyon