Name: Garibaldi Névé Traverse
Starts: Sat Apr 01, 2017
Meetup: TBD: see planning forum
Return: Sun Apr 02, 2017
Registration opens: Wed Mar 22, 2017
Event category: Backcountry Skiing
Difficulty grade: C3 [?]
For members only: Yes
Screening used: Yes
Max participants: 8
Organizer: Winifred Swatschek

Profile info:
How strong a skier are you? Can you ski treed slopes and bad snow with an overnight pack?
State your avalanche skills/experience/training.
State your glacier travel/rescue skills experience.
Describe your overnight ski experience.
Do you have a rope suitable for glacier travel? If yes, state length and diameter.
Do you have a tent that you can share?
Do you have a stove and pot that you can share?
Do you have a vehicle suitable to drive to the Diamond Head parking (winter tires and chains)? In addition to yourself, how many passengers (plus gear) can you transport?
Are you able to leave Friday night?
Confirm that you have updated your emergency contact in your BCMC profile.
You must login in order to sign up online for one of the BCMC Trips. If you don't have a BCMC membership account then please obtain one.  If you'd prefer to learn more before joining then please join as a 30-day Guest member.   Some trips are BCMC members only.
This trip is FULL.
The classic Garibaldi Névé Ski Traverse from North to South.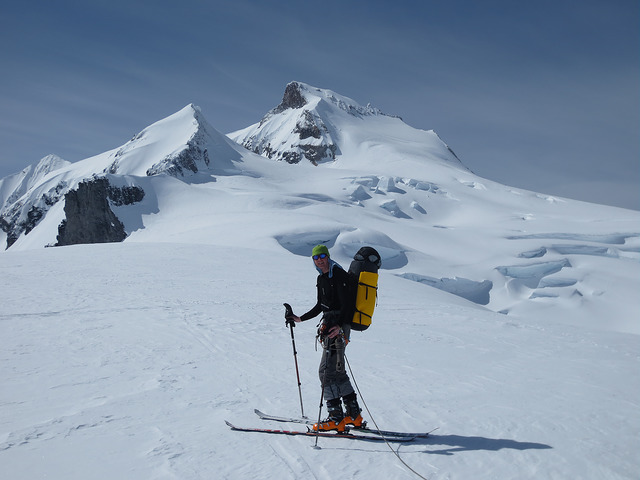 We will get an alpine start in the wee hours of Saturday morning, shuttle vehicles between Rubble Creek and Diamond Head, then hike/ski from Rubble Creek to Garibaldi Lake,  ski across the lake and up toward the Shark Fin, where we will set up camp.  Sunday we will complete our trek and ski out via Elfin Lakes Trail to the Diamond Head parking.

While this trip is fairly straightforward, good skiing ability is a must to be able to handle poor snow conditions and ski with an overnight pack.  Pace will be moderate.

I do not anticipate roping up but our group should have some basic glacier gear regardless. Everyone is expected to wear their harness while crossing the glaciers.

Skills
 - Strong skiing ability (including skiing down hiking trails and treed slopes)
 - Prior overnight ski touring experience
 - AST-1 avalanche course or equivalent
 - Glacier travel and crevasse rescue training or experience

Safety Equipment
 - Avalanche transceiver, shovel, probe
 - Harness and basic crevasse rescue gear

Additional gear, shared gear, and group gear will be discussed in the planning forum.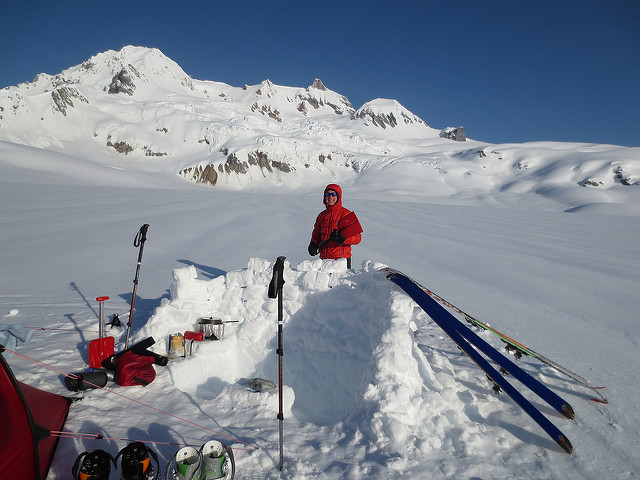 Other trips or events organized by this BCMC member

~10km return; Fromme trails evening hustle

~10km return; Lynn Valley trails evening hustle

~10km return evening hustle around Lynn Canyon