Name: Skaha Rock Climbing Spring Camp
Starts: Thu May 04, 2017
Meetup: 5pm @ Chevron just south of Grandview Highway on Boundary Road in Burnaby.
Return: Sun May 07, 2017
Registration opens: Mon Apr 10, 2017
Event category: Rock Climbing
Difficulty grade: C4 [?]
For members only: No
Screening used: Yes
Max participants: 12
Organizer: Manouane Deschenes

Profile info:
What is your climbing experience, do you have a car, do you have a rope and a rack or draws. Do you want to share a tent with somebody. Do you prefer to arrive Thursday or Friday evening?
You must login in order to sign up online for one of the BCMC Trips. If you don't have a BCMC membership account then please obtain one.  If you'd prefer to learn more before joining then please join as a 30-day Guest member.   Some trips are BCMC members only.
UPDATE: we'd like to have a group size of at least 8 people... so join ASAP and spread the word.  If less than 8 have joined by April 25th, the trip will be cancelled.  Once a confirmed group size of 8 has been reached then the club will provide $200 in funds to help pay for the group's camping fee.
The group will camp at the Banbury Green campground, which is across the lake from the Skaha Bluffs.  We'll carpool from there each morning so we can spend as much of the weekend on the rock having fun climbing.  Please note, this is mostly a sport climbing area so you do not need to bring Trad gear if you don't want to... though some routes are mixed (Sport and Trad).
We have a few sites booked already and there is a discounted rate in place until before the May long weekend so the rates are reasonably good.  NOTE: cancellation must be done no less than 7 days in advance if we want to get our funds back.  Please sign up asap if you are interested to help us organize the trip better.  
The current plan is to meet at 5:00pm Thursday at the Chevron gas station, located just south of Grandview Highway, on Boundary Road... (boundary of Vancouver and Burnaby).  Depending on drivers, some could also arrive on Friday evening and only climb Saturday and Sunday.... let me know your preference ASAP.
Room with a view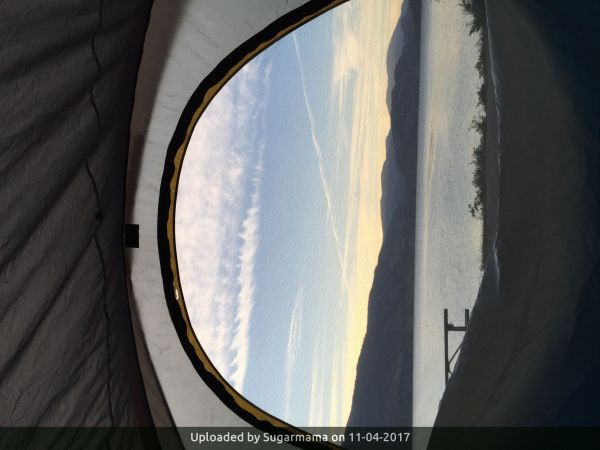 Other trips or events organized by this BCMC member

One week of fun sandstone climbing in the desert

Overnight in the backcountry near Skypilot

drive to Red Rock and spend the week camping and climbing