Name: BEGINNER FRIENDLY CLIMBING at Smoke Bluffs
Starts: Thu May 04, 2017
Meetup: West 5th Avenue and Cypress St. 11:00 am
Return: Thu May 04, 2017
Registration opens: Fri Apr 28, 2017
Event category: Rock Climbing
Difficulty grade: 5.7-5.9 [?]
For members only: Yes
Screening used: Yes
Max participants: 4
Organizer: Dan Giroday

Profile info:
Are you able to meet up at the rendezvous point?
Have you taken a belay class? Where did you take it?
Will you wear a helmet, while belaying/climbing, etc.?
Will you help carry communal gear to the climb?
Will you bring cash to chip in for fuel?
You must login in order to sign up online for one of the BCMC Trips. If you don't have a BCMC membership account then please obtain one.  If you'd prefer to learn more before joining then please join as a 30-day Guest member.   Some trips are BCMC members only.
We will all head in my car to the smoke bluffs to do some top roping.  We will rendesvous at my place at West 5th Avenue and Cypress St.
I will bring the ropes and anchor building material.
I will set up the anchors.
If the weather forecast is not favourable, I will push it back one day.  If Thursday doesn't look good, I will push it back a week.
You just need to bring your harness, climbing shoes, belay device, locking biner and other personal items.
This is not a climbing course, just climbers going climbing.
This is a picture of a crack we might climb. Super Short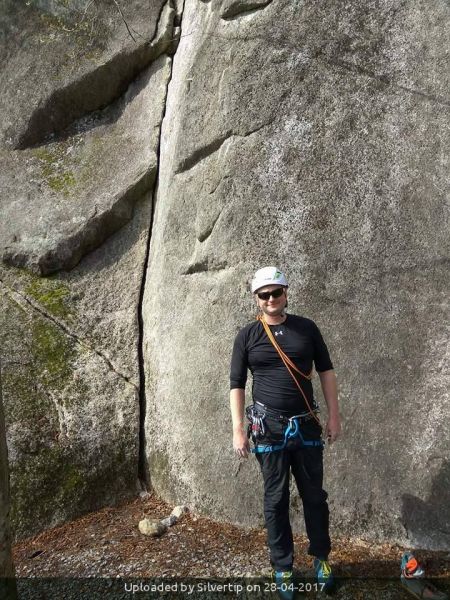 Other trips or events organized by this BCMC member

Video tape analysis of movement over the wall

No More Sign up - Trip Fulll - Climbing 5.6-5.9 - climbing Slab/dihedrals/cracks

Raffuse Recreation Site Survival Practice