Name: Mount Laughington (changed from July Mtn)
Starts: Sun Jun 11, 2017
Meetup: Braid Station, 7:30am
Return: Sun Jun 11, 2017
Registration opens: Mon May 29, 2017
Event category: Hiking
Difficulty grade: B2 [?]
For members only: Yes
Screening used: Yes
Max participants: 8
Organizer: Brittany Zenger

Profile info:
When was the last time you went hiking or snowshoeing on snow?
Do you have a 4x4? How many passengers can you take?
You must login in order to sign up online for one of the BCMC Trips. If you don't have a BCMC membership account then please obtain one.  If you'd prefer to learn more before joining then please join as a 30-day Guest member.   Some trips are BCMC members only.
***Trip rerouted from July Mountain to give a shorter drive and reduce chance of encountering snow early on the road.
---
A lovely moderate hike in the Chilliwack Valley. 650m or more elevation gain on hike, depends on road conditions and snow levels, at most 1000m. Aiming for a modest but sustained pace. Needs 4x4 access, I can take 4+me, additional spots will open up as people have vehicles available.
Recommended: Poles/ice axe, food/warm stuff, water, camera, common sse. Snowshoes shouldn't be needed.
See a trip report here:
https://www.livetrails.com/trails/Mount-Laughington-204.html
http://www.ubc-voc.com/wiki/Mount_Laughington
Mt Laughington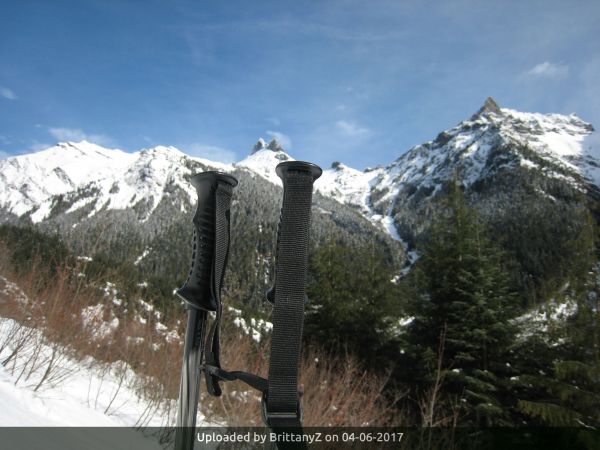 Other trips or events organized by this BCMC member

Moderate hike/scramble up a moderate peak in the Chilliwack Valley

An early season hike up one of the peaks in the middle of Howe Sound, accessible only by charter boat.

A pleasant hike through forests with a chance of spectacular views on top