Name: Dalton Dome
Starts: Sat Jun 17, 2017
Meetup: St David's church parking lot at Highway 1 and Taylor Way in West Vancouver at 6 AM
Return: Sat Jun 17, 2017
Registration opens: Fri Jun 09, 2017
Event category: Backcountry Skiing
Difficulty grade: C3 [?]
For members only: No
Screening used: Yes
Max participants: 10
Organizer: Paul Kubik

Profile info:
What other volcanoes or high peaks have you done recently on skis?
You must login in order to sign up online for one of the BCMC Trips. If you don't have a BCMC membership account then please obtain one.  If you'd prefer to learn more before joining then please join as a 30-day Guest member.   Some trips are BCMC members only.
The trip requires good weather so if conditions are not favorable it will be rescheduled perhaps to a following weekend in June. I am attempting to get vehicular access to Alice Ridge road. The trip will also depend on that negotiation being successful.
Dalton Dome (centre)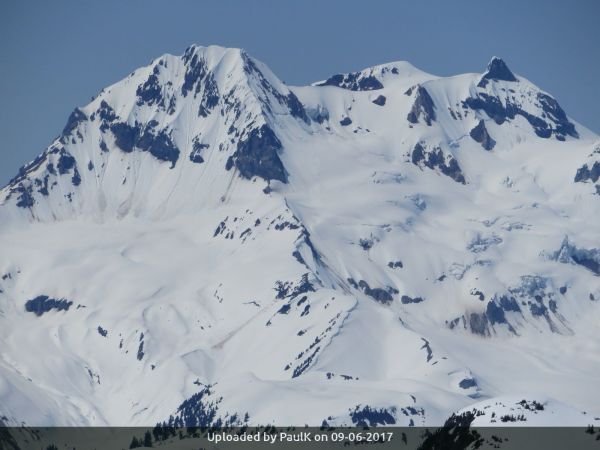 Other trips or events organized by this BCMC member

Clearing the short trail to Crooked Falls; protecting a signature Douglas fir tree

from the north side on skis from the North Tenas road

Ski mountaineering to Crawford W2 (aka Dreadnought), above Watersprite Lake