Name: New Watersprite Lake Trail Upgrades - Stair Construction
Starts: Sat Jun 17, 2017
Meetup: St. Davids at 7:00am (As Usual)
Return: Sat Jun 17, 2017
Registration opens: Fri Jun 09, 2017
Event category: Trail Clearing
Difficulty grade: A1 [?]
For members only: No
Screening used: Yes
Max participants: -
Organizer: Chris Ludwig

Profile info:
Do you have a 4x4?
What trail building tools do you own?
Do you have safety gear?
You must login in order to sign up online for one of the BCMC Trips. If you don't have a BCMC membership account then please obtain one.  If you'd prefer to learn more before joining then please join as a 30-day Guest member.   Some trips are BCMC members only.
Upgrades to the BCMC's Watersprite Lake Trail Continue!
After completing the Boardwalk and Bridges on the last trip, we are ready to construct stairs on the connector trail, clear some brush and perform drainage work.  Our new Trail Kiosk is in place, but needs volunteer power to assemble!
Volunteers will be performing the following tasks:
-Building up to 80 stairs on the connector trail at the 1.5 KM mark
-Transporting rebar and building supplies from the trucks to the work site (joy oh joy).
-Drainage work of soft sections with shovels
-Incidental clearing of vegetation from the trail.
-Assembling the club's Trail Kiosk
This trip will be the second in a series of major trail upgrades and construction trips dedicated to BCMC maintained Trails.  Come join us and help make this worthy project come to life and help fortify and upgrade the critical Watersprite Lake connector trail!
Section 57 authorization has been granted for this project.  Maximum participants Unlimited!
I have provided two GPX files for this trip (download them using the links on the bottom left of the page).  The first are the driving directions to the trailhead from Squamish, and the second is the GPX file for the trail itself.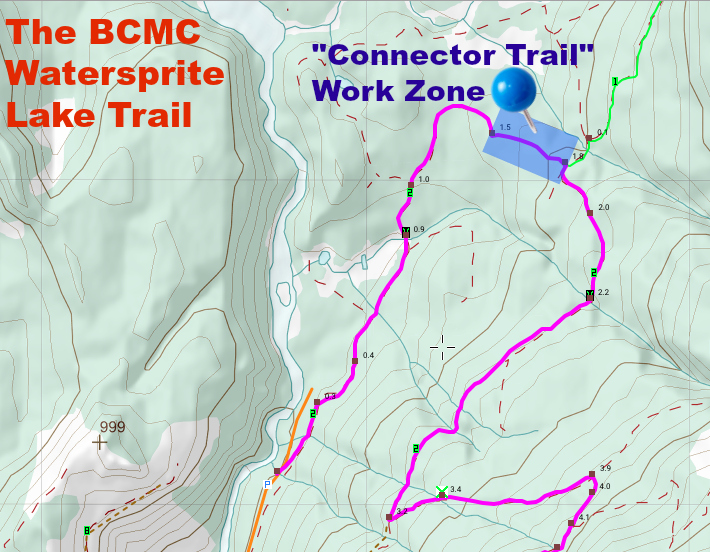 Photo of the Boardwalk installed by our BCMC volunteer Crew on our last trip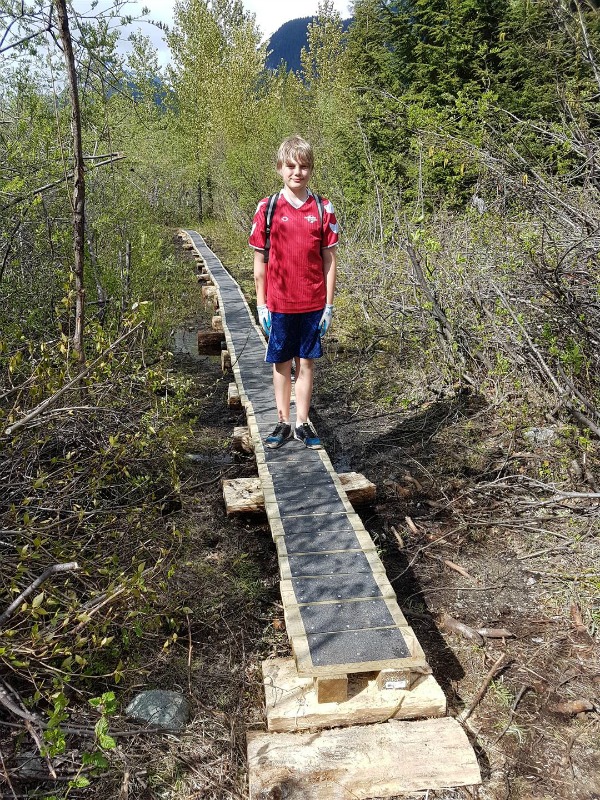 Other trips or events organized by this BCMC member

Watersprite Lake Trail Construction - Clearing, Boardwalk and Drainage

Watersprite Lake Trail Construction - Boardwalk and Stairs/Steps

1hr info session for members wanting to start/improve organizing club trips (from 6-7:15pm, before BCMC Social).