Name: Mount Strachan
Starts: Sun Jul 16, 2017
Meetup: 1877 West 5th Avenue Van 8:00 am or St. David's Church West Vancouver at 8:30 am.
Return: Sun Jul 16, 2017
Registration opens: Mon Jul 10, 2017
Event category: Scrambling
Difficulty grade: B2 [?]
For members only: Yes
Screening used: Yes
Max participants: 3
Organizer: Dan Giroday

Profile info:
Please call my cell at 604-685-3666 for screening. (Anytime between 6 and 8pm weekdays, excluding Tuesday evening)
Please call no later than 24 hours of signing up for the trip :)
You must login in order to sign up online for one of the BCMC Trips. If you don't have a BCMC membership account then please obtain one.  If you'd prefer to learn more before joining then please join as a 30-day Guest member.   Some trips are BCMC members only.
We will attempt to summit Mt. Strachan in Cypress Provincial Park
 Requirements:
1. Good footwear (something you can hike in snow and rock, ie stiff soled boots)
2.  Moderate or better fitness level
3. Stick with the Group - the slowest person sets the pace
4. Let someone know where you are going and when you expect to return

Avalanche hazards exist in the area we will be doing.  Assessment of avalanche risk will consist of terrain assessment and snow assessment. 
Mitigation strategies may include but are not limited to the following. 
1. Limiting duration of exposure while crossing potential avalanche areas (Speed is Safety)
2. Choosing routes that are safer
3. Navigating avalanche terrain early in the morning when there is greater stability.
 I have been leading some trips recently where some folks were not the best fit, so I am changing my screening criteria.
 I am going to screen people by having a brief phone conversation. If you want to get added to the roster call my cell at 604-685-3666.  Please call no later than 24 hours of signing up for the trip :).

 In addition, a phone call is a much more effective form of communication than text/email and makes organizing a lot easier.  Phone calls only please, if you need to communicate with me :)

 I will be driving.
 I can only pick folks up from the rendezvous points. 
 If you need a ride to the rendezvous point you can reach out to fellow participant.

 I am keeping the group size small since it makes it easier to organize.
 A wait list may form.  It is worth getting on the wait list since it is common for people to have to decline a trip because of life events. From experience 25% of people cancel due to life events.
Please bring cash to compensate the driver. $10 is a suggested amount.  This doesn't apply if you are driving to the trail head.
Feel free to bring items to share with the group.  ie. bug spray, water purification stuff, tube of sun block, bear spray, chocolate, hand sanitizer, GPS, personal locator beacon

If you can't make the trip, please remove yourself from the trip roster.

This is a picture of my vehicle. By familarizing yourself with my ride you will be able to spot me in the parking lot at the rendesvous point.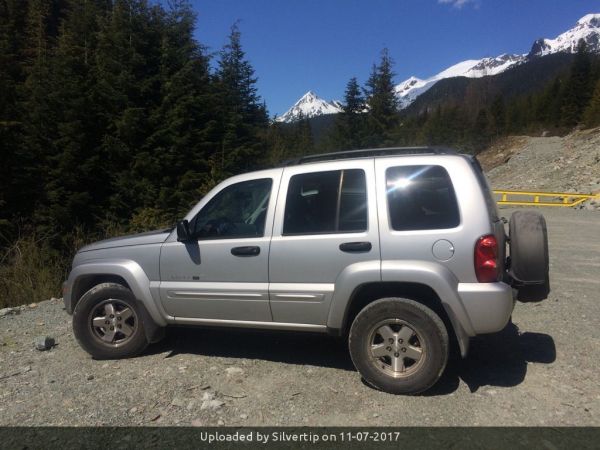 Other trips or events organized by this BCMC member

Video tape analysis of movement over the wall

No More Sign up - Trip Fulll - Climbing 5.6-5.9 - climbing Slab/dihedrals/cracks

Raffuse Recreation Site Survival Practice