Name: BCMC Volunteer's BBQ and Appreciation
Starts: Tue Aug 22, 2017
Meetup: John Hendry Park (Trout Lake) Picnic Shelter
Return: Tue Aug 22, 2017
Registration opens: Thu Jul 27, 2017
Event category: Volunteer Meeting
Difficulty grade: N/A [?]
For members only: Yes
Screening used: No
Max participants: -
Organizer: Polina Andreychenko

Profile info:
Do you have any food allergies that we should know about?
You must login in order to sign up online for one of the BCMC Trips. If you don't have a BCMC membership account then please obtain one.  If you'd prefer to learn more before joining then please join as a 30-day Guest member.   Some trips are BCMC members only.
https://www.pexels.com/photo/food-summer-party-dinner-2139/


Update: location change to south of the pavilion and south of playground 
What better way to spend the summer than to celebrate the many people that make an amazing season of trips, adventures, courses, and socials possible!
This event is open to the many energetic volunteers who do so much to make the BCMC a great club by organizing socials, trips, courses, or providing much needed help with building/repairing our club cabins and trails!
We will be having burgers (veggie options available), soft drinks, and some snacks. If you would like to bring your favorite potluck dish to share we gladly welcome it, but it is not required.
The details:
What                    Volunteer's BBQ and Appreciation Social
Where                  John Hendry Park (Trout Lake), Vancouver
When                   6:00 pm - 9:00 pm August 22, 2017
RSVP:                   Please don't forget to RSVP here!
You are welcome to bring games, stories, blankets, chairs, or anything else that would add to the summer BBQ experience.
Please advise us of any allergies, and note that this event is meant for BCMC volunteers.
If you have questions about the event, feel free to contact me at pandreyc@hotmail.com

And lastly...note that alcohol is not permitted at this park, so please be responsible and BYOB (bring your own beverage) of choice. We will have some soft drinks available at the event.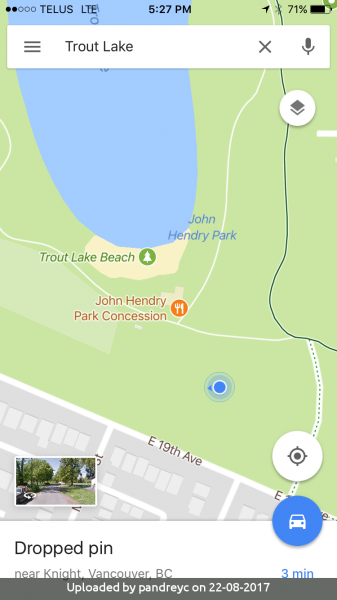 Other trips or events organized by this BCMC member

BCMC Social presentation open to both members and non-members. Online via Zoom

Summit Mt. Fromme as in the 105 Hikes Book

Rainy day bouldering at the Hive terminal ave location