Name: New Watersprite Lake Trail Upgrades - Bridge/Clearing/Signs
Starts: Sat Aug 19, 2017
Meetup: St. Davids at 7:00am (As Usual)
Return: Sat Aug 19, 2017
Registration opens: Sun Aug 13, 2017
Event category: Trail Clearing
Difficulty grade: B1 [?]
For members only: No
Screening used: Yes
Max participants: -
Organizer: Chris Ludwig

Profile info:
Do you have a 4x4?
What trail building tools do you own?
Do you have safety gear?
You must login in order to sign up online for one of the BCMC Trips. If you don't have a BCMC membership account then please obtain one.  If you'd prefer to learn more before joining then please join as a 30-day Guest member.   Some trips are BCMC members only.
Upgrades to the BCMC's Watersprite Lake Trail Continue! (Now that the smoke and weather is better).
The Watersprite Lake Trail gets better and better, but as always, there is work to do.  We will have two brush cutter operators for this noisy trip of destruction.
Update: Members of the Internet Hiking Group Chasing Sunrise will be joining and assisting the BCMC on this trip.
Volunteers will be performing the following tasks:
1) Install official aluminum Trail signs made and donated by MFLNRO
2) Repair failing gabion on lower Demon Creek Bridge with car jack (KM .6)
3) Clear the S1 spur of new growth (KM 3.2 - 4.1)
4) Clearing work at the "prow" lookout area/trail (KM 4.7)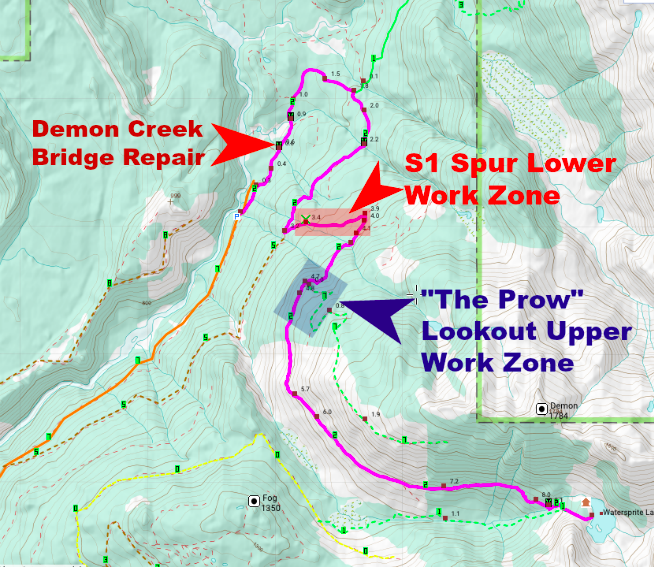 This trip will be the fifth in a series of major trail upgrades and construction trips dedicated to BCMC maintained Trails.  Come join us and help make this worthy project come to life and help upgrade the middle to upper section of the new trail!
Section 57 authorization has been granted for this project.  Maximum participants Unlimited!
Note:  This will be a long day due to the upper party working at the upper reaches of the trail.  You can choose the length of your day depending on which zone you choose to volunteer at.
A picture of the new mighty bridge across Watersprite Creek built by our crew on the last trip: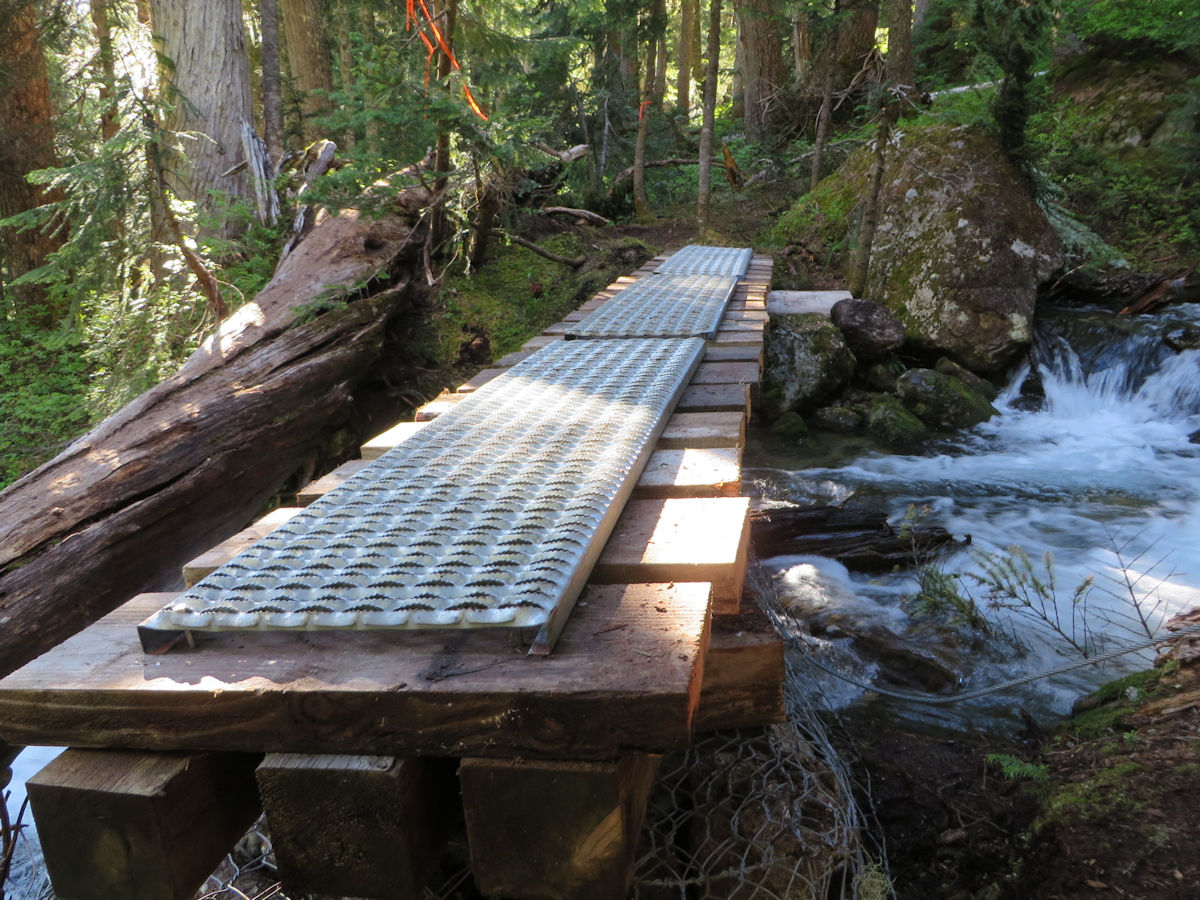 Other trips or events organized by this BCMC member

First Public Backcountry BC / BCMC Rec & Con Commitee Meeting

A Workshop on GPS Devices and GPS Data/Data Transfer

1hr info session for members wanting to start/improve organizing club trips (from 6-7:15pm, before BCMC Social).