Name: Inbounds Ski Mt Baker resort
Starts: Sun Nov 19, 2017
Meetup: 7:30 am 1255 Sumas Way, Abbotsford, Tim Hortons
Return: Sun Nov 19, 2017
Registration opens: Wed Nov 15, 2017
Event category: Downhill Skiing
Difficulty grade: B2 [?]
For members only: Yes
Screening used: Yes
Max participants: 6
Organizer: Lea Jovanovic

Profile info:
- Do you have AST-1 or 2?
- Do you ski or splitboard ?
- Can you drive and how many passengers can you take ? Do you have winter tires? Chains?
You must login in order to sign up online for one of the BCMC Trips. If you don't have a BCMC membership account then please obtain one.  If you'd prefer to learn more before joining then please join as a 30-day Guest member.   Some trips are BCMC members only.
Trip is changed to inbounds skiing at Mt Baker Ski area due to the closure of Mamquam Rd FSR.
Intended to be a casual day of skiing on Paul Ridge. If you are a bit newish at skiing, but can snowplow down a potentially icy road, this is the trip for you! We can tour around the ridge and hut, find some mellow slopes to get some turns, and do some transceiver practice. It's a great opportunity to test gear before the season starts!
Items to bring:
- Transceiver, probe, shovel
- Ski poles
- Backcountry Skis or Splitboard
- Skins for Skis or Splitboard
- Lunch, snacks and water
- Warm clothes
- Headlamp
Make sure to bring the 10 essentials.
Emergency contact info: if you haven't added it yet, please log into the club website and click on: My Account > Edit Profile Information > Private Info and add it (note: you'll need to re-enter your password).  Your emergency contact info will be stored *privately* and made available to those organizing trips *you* choose to attend.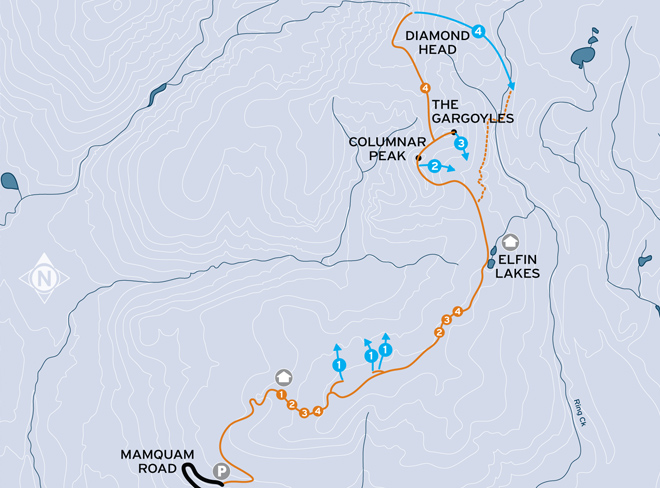 Other trips or events organized by this BCMC member

Laid back ski tour to warm up for the upcoming season

An overnight trip in the Pemberton area

Day of skills practice on Mt Seymour