Name: BCMC Social (The Evolution of Watersprite)
Starts: Tue Jan 09, 2018
Meetup: ANZA Club @ 7:00pm
Return: Tue Jan 09, 2018
Registration opens: Fri Dec 29, 2017
Event category: Social
Difficulty grade: A1 [?]
For members only: No
Screening used: No
Max participants: -
Organizer: Polina Andreychenko

Profile info:
You must login in order to sign up online for one of the BCMC Trips. If you don't have a BCMC membership account then please obtain one.  If you'd prefer to learn more before joining then please join as a 30-day Guest member.   Some trips are BCMC members only.
Tuesday January 9th 7:00pm ANZA Club
BCMC Social Event (Presentation@7:30pm)
The Evolution of Watersprite
by the BCMC Watersprite Building Committee
 In 2017 many hikers, skiers and mountaineers have ventured to visit the sprites and nymphs that inhabit and haunt Watersprite Lake in Garibaldi park thanks to its newly built destination. In this visual and engaging presentation our dedicated volunteers will take you on the journey taken, from the original vision, over many barrels of handmixed cement, arch beam placement, insulating, painting, and mystic lake encounters to its final and proud product.
The Social will take place at the Vancouver ANZA Club main floor (corner of 8th Ave and Ontario) on Tuesday, January 9th. The entrance door will open at 7pm and the BCMC Social Presentation is scheduled to begin at 7:30 PM.  Please note: you must be 19+ years old to attend and may be asked to sign-in at the door to ensure we don't exceed 135 people in the hall. Once at capacity we will be forced to turn attendees away. Feel free to grab a drink at the Bar before the social starts.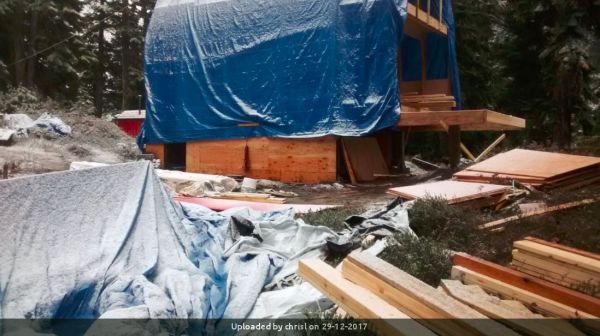 Other trips or events organized by this BCMC member

BCMC Social presentation open to both members and non-members. ANZA club, main floor. Beer served.

BBQ and volunteer appreciation. Let's celebrate our volunteers that make up the heart of the BCMC!