Name: No More Signup - Trip is Full - Survival Skills Practice
Starts: Sat Jan 20, 2018
Meetup: 8:30 am St. Davids Church West Van
Return: Sat Jan 20, 2018
Registration opens: Tue Jan 09, 2018
Event category: Practice
Difficulty grade: A2 [?]
For members only: Yes
Screening used: Yes
Max participants: 4
Organizer: Dan Giroday

Profile info:
************** Signup Closed ************ Trip full ***********
You must login in order to sign up online for one of the BCMC Trips. If you don't have a BCMC membership account then please obtain one.  If you'd prefer to learn more before joining then please join as a 30-day Guest member.   Some trips are BCMC members only.
***************  Signup Closed ********************
If you were on a day trip in the mountains and you got lost or injured, would you be prepared to spend a night outside?
This trip will give participants an opportunity to practice various survival skills.
Sea to Sky Region - Raffuse Creek Recreation Site - Accessed via the Mamquam Road -

Head up Mamquam FSR and turn left after first bridge/river crossing.  In less than 1 min you will be at Raffuse Creek Recreation Site.

1. Turning snow into drinking water or tea
2. Purifying water from a stream (applicable if we can find a location with a stream) 
3. Cooking over a primitive stove - making a hot meal (improve morale)
4. Setting up a temporary shelter (ie a tarp with paracord to protect you from rain or snow.)
5. Making a fire in cold and wet conditions.  (I will find an appropriate location so that we do not damage the environment)
6. Navigating using topo maps and compass or GPS or whatever you want to use
7. Building a shelter
8. Any other skills you want to practice.
Note*: Bonus points if you can do all these tasks without taking off your gloves.
This is a good place to make mistakes and learn from them.
This is not an instructional course.... but participants are welcome to give feedback to each other.
Our trip will go regardless of weather or avalanche conditions because I will select an appropriate site.
I have space in my truck for 3 people.  I can give you a ride from the rendezvous point, but cannot provide rides to the rendezvous point. 
If you need a ride to the rendezvous point contact the other trip participants for a BCMC UBER service.
Please call my cell at 604-685-3666 for pre-screening?



Location of survival practice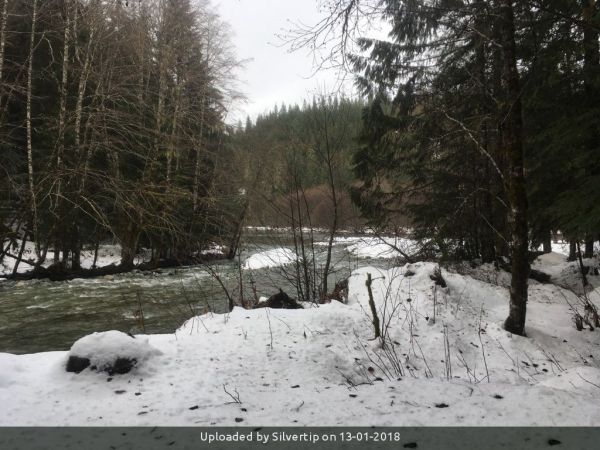 Other trips or events organized by this BCMC member

Video tape analysis of movement over the wall

No More Sign up - Trip Fulll - Climbing 5.6-5.9 - climbing Slab/dihedrals/cracks

Play board and card games at Silvertip's apartment