Name: VIMFF: Mountain Bike Show
Starts: Thu Feb 15, 2018
Meetup: Centennial Theater February 15, Doors open at 6:30, show starts at 7:30
Return: Thu Feb 15, 2018
Registration opens: Fri Jan 12, 2018
Event category: Presentation
Difficulty grade: A1 [?]
For members only: No
Screening used: No
Max participants: -
Organizer: Candice Ciesla

Profile info:
You must login in order to sign up online for one of the BCMC Trips. If you don't have a BCMC membership account then please obtain one.  If you'd prefer to learn more before joining then please join as a 30-day Guest member.   Some trips are BCMC members only.
VIMFF Mountain Bike Show at Centennial Theater in North Van on Thursday February 15th. Doors open at 6:30pm, show starts at 7:30pm.
Come see speakers Darcy Hennessey Turenne: While completing an MA in Intercultural Communications at Royal Roads University, Darcy purchased a video camera and quickly found her passion for storytelling and visual arts. Since then, Darcy has written and directed short films, commercials, and music videos for clients ranging from Coca Cola to Patagonia to Jive Records.
Come check out films, "The Moment", "Skidsville", and "Intersection: Micayla Gatto".
If you would like to volunteer to help out with the BCMC booth and represent the club, please email Candice Ciesla. You will get a free ticket to the show and a high five!!!
See more about the speaker and films and buy your tickets at: https://vimff.org/mountain-bike-show
USE THE BCMC DISCOUNT "VIMFF-BCMC" for $4 off your ticket! Please remember, this is only for BCMC members.
micayla gatto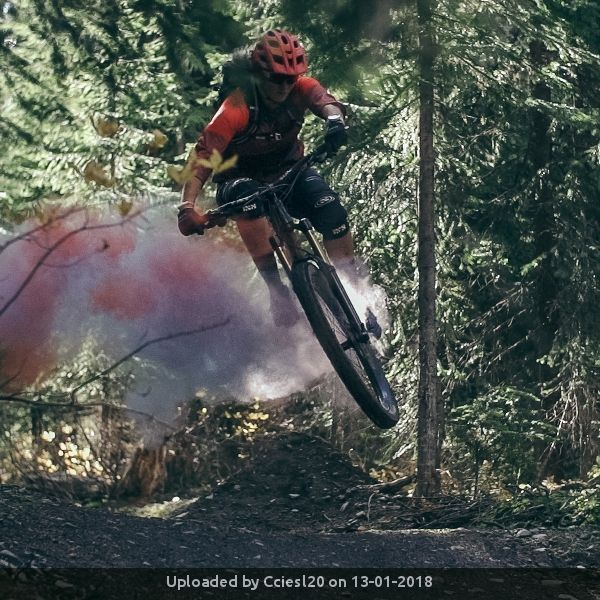 Other trips or events organized by this BCMC member
Save the best till last: mind blowing live presentations and international films.
Join us for a night of fresh powder & icefields, face shots & skin tracks.
Film premieres and presentations from the wonderful world of climbing.