Name: Snow Shelter Workshop 2018
Starts: Sat Mar 03, 2018
Meetup: St. Davids at 6:00am
Return: Sun Mar 04, 2018
Registration opens: Wed Jan 24, 2018
Event category: Instructional Program
Difficulty grade: B2 [?]
For members only: Yes
Screening used: Yes
Max participants: 9
Organizer: Barnard

Profile info:
1. Is your emergency contact information up to date? To check, click "My Account" in the top right corner of this screen, then select "Edit Emergency Contact" under "Manage My Account" on the left hand side.
2. Do you have a vehicle with winter tires AND chains that you would be willing to drive to our destination?
3. Including yourself and all your gear, how many people can you accommodate in your vehicle?
4. Would you be interested in being part of the instructor team next year ?
You must login in order to sign up online for one of the BCMC Trips. If you don't have a BCMC membership account then please obtain one.  If you'd prefer to learn more before joining then please join as a 30-day Guest member.   Some trips are BCMC members only.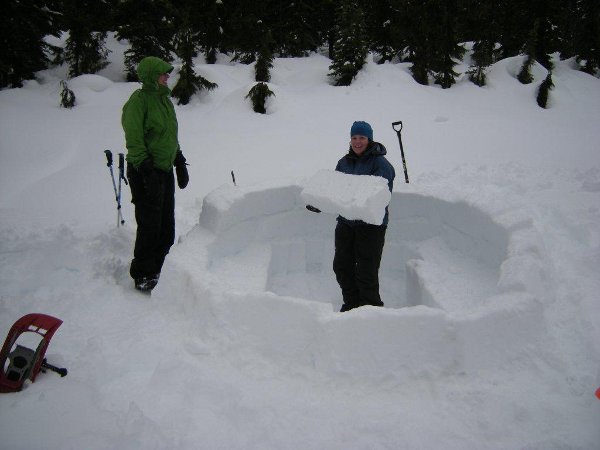 PARTICIPANTS MUST ATTEND A PRE-TRIP SESSION WHICH WILL BE DETERMINED BEFORE MARCH 8.
We will apply what we learn at the pre-trip session in a real situation in the backcountry. Over this weekend, we'll go to Paul Ridge (between Red Heather and Elfin Lakes huts in Garibaldi Park) on snowshoes or touring gear, construct some snow shelters, and then camp in them overnight to test them out. 
Bring your snowshoe/ski/splitboard set up, your normal winter travel gear, your avalanche gear (shovel, probe, beacon), some extra warm winter clothes including extra gloves/mitts, and warm night gear to sleep in. If you have a bivy sack and/or a snow saw, then please bring those. 
Course fee $30
AFTER you've paid the course fee online, then you may add your name to the session.  Either a course organizer or a website administrator will "Confirm" your attendance to both the pre-trip session and the outdoor practical course.  If you've paid for the course but not been "Confirmed" within a few days (definitely *before* the pre-trip session), then please email the course organizer to let them know, thank you.
To confirm your spot, please follow these steps:
(1) Click "Join this Trip". You will be added to the "Request List"
(2) After the organizer approves your request, your name will be placed in the "Waiting List"
(3) Once on the Waiting List, you will have access to the Paypal button on the left hand side of the page (reads: Pay Now). Click on the button and complete your payment as prompted
(4) Once you payment is received by the trip organizer, you will be moved to the Confirmed List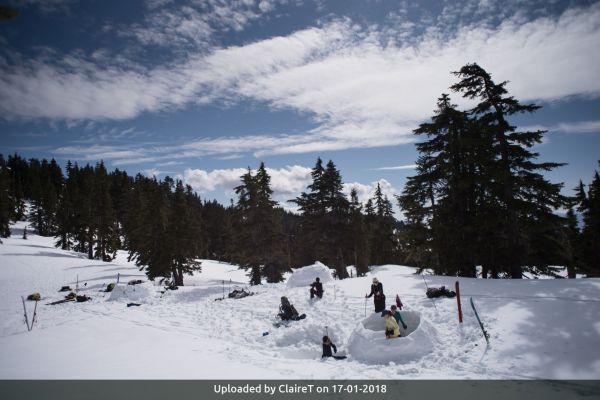 Other trips or events organized by this BCMC member

9 days of mountain adventure in the Overseer Basin

"prep" session for Summer camp

Call for organizers! Anyone welcome!